Soon after we Toronto residents wrap up our annual Thanksgiving celebrations for 2015, Theatre of the Beat will perform its Toronto premiere of "This Will Lead to Dancing".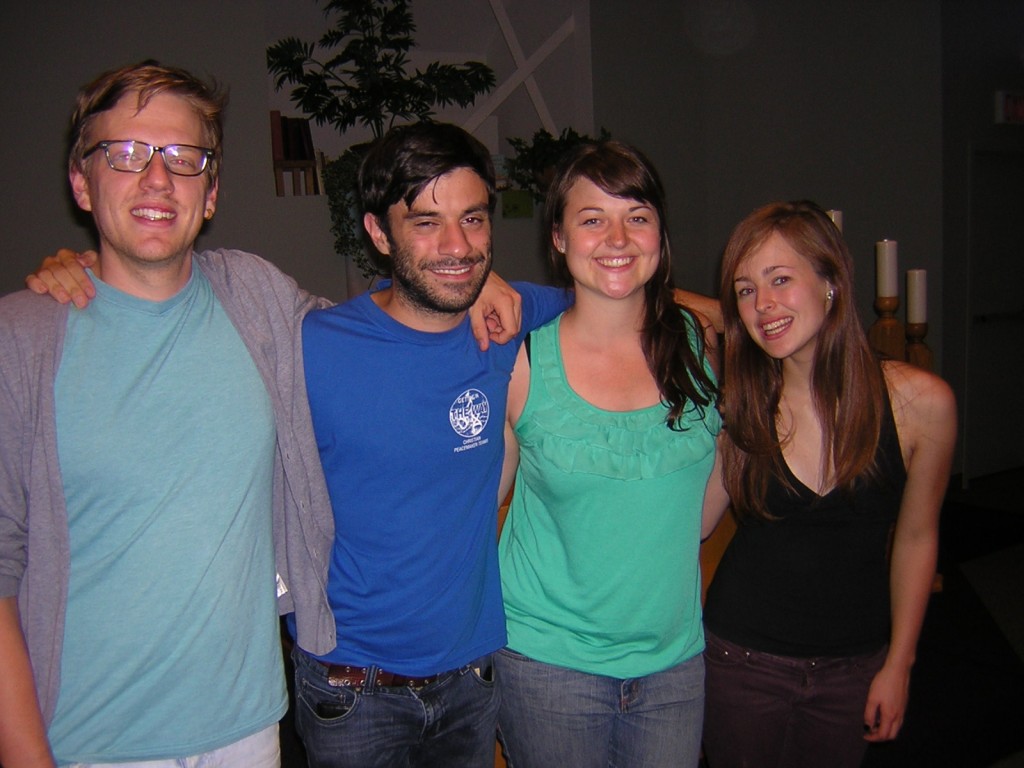 A Toronto Event that is Hungry for Justice
Would you go on a hunger strike in your church (or temple, synagogue, school, workplace, or city hall) to protest injustice? In "This Will Lead to Dancing", Sam and Alex find themselves hungry for both food and a fair hearing for their cause. Can they cope with the attention they earn during their sit-in at their church? And what will Sam make of advice from the ghost of long-dead Menno Simons, the name behind "Mennonite"?
Does society still have problems with homosexuality? Does the LGBTQ community find that society has problems with them? In "This Will Lead to Dancing", Theatre of the Beat explores these questions within a modern Mennonite denomination.
The dour Christian advice, "avoid dancing – it would lead to sex", may have become the joke to "avoid sex – it will lead to dancing".
When and Where is the "This Will Lead to Dancing" Event in Toronto?
Head to the Toronto United Mennonite Church (1774 Queen St. East; entrance on Lark St.) on Thurs. – Sat., Oct. 15 – 17, 2015 for the 7pm shows. Admission is PWYC (pay what you can), but they'd appreciate $15 or more if you can spare it.
You will find the venue on Queen East between Woodbine and Kingston Road. Parking is limited, so I'd take the 501 Queen streetcar, or the 92 Woodbine South bus from the #2 Bloor/Danforth subway line.
About Theatre of the Beat
The Theatre of the Beat company performs their own plays at venues ranging from churches to indie festivals. A few years ago, for example, "Commemorate!" exposed history and ethics avoided by the Canadian government's hype to commemorate the War of 1812-14.
Looking for More Annual Events or a Holiday in Toronto Canada?
My blog tracks many of the annual Toronto events that I find interesting, free or frugal.
Disclaimer: DeHaan Services is  not reimbursed for writing this article. I do have a relationship with the Toronto United Mennonite Church and I know several people in Theatre of the Beat, however. (The site is monetized; buy something through an ad and I should earn a commission). However, DeHaan Services also writes web site or advertising copy for clients. Our skills are demonstrated in online articles in Decoded Science, Decoded Pregnancy and other online sites. That's why DeHaan Services highlights those online articles on this site.
Click the "Toronto Events" category at the bottom of the left-hand column for recent articles in this category. Thanks!
Thanks for reading about the upcoming Toronto premiere of "This Will Lead to Dancing" in mid-October of 2015.