Diwali, also called "Deepavali", the Hindu Festival of Lights, is an annual religious festival on a specific date in a lunar calendar. As such, it "floats" across the Gregorian calendar used by most countries.
So, did I miss Diwali 2015 in Toronto? After all, it's an annual Toronto event in late autumn. Or is it still in the future?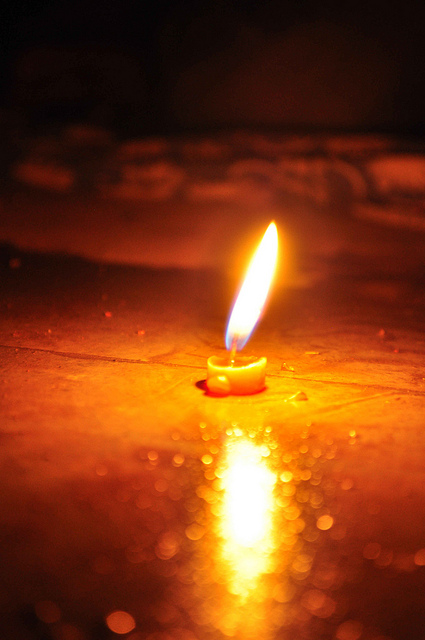 When is Diwali 2015?
The central date for Diwali 2015 is Wednesday, November 11, which most of us will recognize as Remembrance Day.
The Gerrard India Bazaar already held festivities on the weekend of Nov. 8-9, 2015. That's similar to the municipal and service organizations that run Remembrance Day ceremonies on the Sunday before Nov. 11; it's more convenient to attend a family gathering on a weekend.
In fact, there have been at least a dozen Diwali events in the GTA (Greater Toronto Area) since late October. A few remain for this week, such as the Brampton ISKCON's event in Mississauga, and two at 61 Clairville Drive in Toronto. You can see the list on Deepavali.net's web page for Canada.
At press time, there's speculation that the fireworks display off Polson Pier, near Harbourfront, late Sunday night was a Diwali celebration. 680News reported on the hubbub in "Social media 'explosion' after Polson Pier fireworks".  If this indeed had been a celebration of the Festival of Lights, there's probably a lawyer in Toronto hoping to defend the freedom of religious expression against a charge of disturbing the peace. (Unconfirmed rumour said that another group had arranged for the fireworks… let's see whether the media track it down).
However, the Festival of Lights is a great reason for celebration within Hinduism, Jainism and Sikhism; and the rest of us can join the street festivals such as the one I missed at the Gerrard India Market last weekend. There's much more background in my previous article, "Why Must Toronto Ask When is Diwali in 2012?".
Looking for More Annual Events or a Holiday in Toronto Canada?
My blog tracks many of the annual Toronto events that I find interesting, free or frugal.
Disclaimer: DeHaan Services has no relationship to the organizer(s); I am not reimbursed for writing this article. (The site is monetized; buy something through an ad and I should earn a commission). However, DeHaan Services does write web site or advertising copy for clients. Our skills are demonstrated in online articles in Decoded Science, Decoded Pregnancy and other online sites. That's why DeHaan Services highlights those online articles on this site.
Click the "Toronto Events" category at the bottom of the left-hand column for recent articles in this category. Thanks!
Thanks for reading about 2015 Diwali in Toronto.