(Added Nov. 9, 2015): Please refer to my more recent "Can I Hit or Miss the 2015 Diwali in Toronto?", although this older article has a lot more background information.
(Updated Nov. 2, 2013): See the next section for Diwali 2013 in Toronto.
Diwali, the "Festival of Lights", is based on "the" Hindu lunar calendar. However, different regions of South Asia may use somewhat different calendars. Therefore the popular question "When is Diwali this year"?
(Updated Nov. 10, 2012): I just saw a news report from the open-air "Diwali Mela 2012" festival on Gerrard Street just west from Coxwell. This runs Nov. 10-11 2012, from noon to 10pm each day. This particular Toronto Diwali celebration is ahead of the religious date for the Festival of Lights. They invite everyone to enjoy the on-stage music and dance performances, and of course to shop in the Little India of Toronto. (Personally, I'm chagrined that I did not find this in my research earlier this week).
(Updated Nov. 11, 2012): Thanks to alert reader Puja Nanda, I just learned that Nov. 10 is Dhanteras, a favourable day to buy jewelry or metal; and Nov. 11 is Choti Diwali, meaning "small Diwali". It's good to know that the Toronto Diwali Festival organizers from the India Bazaar have these official reasons to hold this East Indian festival in Toronto this weekend.
(Added Oct. 12, 2013): When is
Diwali 2013

?

Diwali 2013 begins Sunday Nov. 3, 2013, and runs through Nov. 7. I have yet to research 2013 Diwali festivals in Toronto or the GTA.

(Updated Nov. 2, 2013): The 2013 Diwali Mela in Toronto's Little India runs Nov. 2-3, 2013 from 2-10pm daily. Head for Lower Gerrard St. East, heading west from Coxwell Ave. The Gerrard India Bazaar will focus the 2013 Diwali celebration at Ashdale Ave., just a few short blocks west from Coxwell. Once again, it features music and dance at the main stage.
When is Diwali in the Hindu Calendar?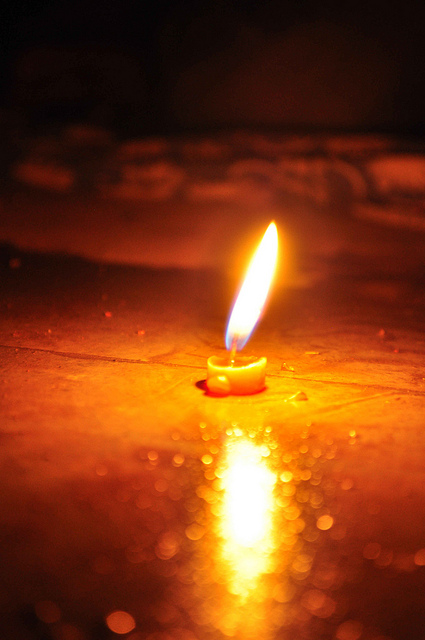 Diwali is celebrated from the "thirteenth lunar day of Krishna paksha (dark fortnight) of the Hindu calendar month Ashwin" through the "second lunar day of Shukla paksha (bright fortnight) of the Hindu calendar month Kartik".
When is Diwali in the Gregorian Calendar?
The Gregorian calendar is the name for the modern Western calendar. It was revised by Pope Gregory from Julius Caesar's "Julian Calendar" to account for leap years. Both calendars are solar calendars, based on the dates when sunrise or sunset are earliest or latest (the winter and summer solstices), and on the dates when day and night are of equal lengths (the vernal and autumnal equinox).
A lunar calendar is based on phases of the moon, which is not synchronized with the solar year.
Diwali may fall in October, November or December in any given year.
When is Diwali in 2012?
The 2012 Diwali festival runs from Tuesday November 13 for 5 days through Sat. November 17, 2012.
The Diwali Festival in Hinduism, Jainism and Sikhism
Three religions of South Asia celebrate Diwali: Hinduism, Jainism and Sikhism.
The Diwali Festival in Hinduism
Within Hinduism, Diwali celebrates good's victory over evil. Celebrants light a "row of lamps", as per the literal meaning of "Diwali", to welcome the goddess Lakshmi. The first Diwali came when Lord Rama defeated Ravana, the demon lord and returned from exile. His people lit lamps and firecrackers in his honour.
Each day of Diwali has its own significance and rituals. Diwali greeting cards are sent to friends and relatives to share the joy of this festival; and people share Diwali greetings in much the same way as "Merry Christmas" or "Happy Holidays" in December.
The Diwali Festival in Jainism
Jainism also notes Diwali to commemorate the date that Mahavira attained nirvana.
The Diwali Festival in Sikhism
Sikhism has both joyous and solemn reasons to mark Diwali.
The foundation stone for the Golden Temple was laid on Diwali of 1577.
The sixth Sikh Guru Hargobind Sahib and 52 kings were released by Emperor Jahengir on Diwali in 1619. Both of these events make Diwali a cause for celebration among Sikhs.
However, the scholar Bhai Mani Singh was martyred for organizing the celebration of Diwali 1737 in Lahore without raising the required tax.
Sikhs therefore include in their Diwali celebrations a solemn reflection on the need for personal illumination, using these historic events as metaphors for liberation from evil and seeing the light of truth.
The 2012 Festival of Diwali in Toronto
It seems fair to put Diwali into the category of an "autumn Toronto event".
I fully expect to see "Little India" on Gerrard Street, west of Coxwell, to be well lit in celebration of Toronto Diwali 2012.
Any vegetarian restaurant in Little India would be a suitable venue for a meal during the 2012 Diwali festival.
An Aside about Lunar Dates of Annual Celebrations in Various Cultures
The complexity of the South Asian lunar calendar, as noted above, is not unique for annual celebrations for other communities.
One example is the Chinese New Year. "Kung Hey Fat Choi" is the popular greeting later in the winter, but the date floats around the Gregorian calendar because this is the Lunar New Year based on a Far Eastern calendar.
Muslims note Ramadan, for example, based on the first sighting of a specific full moon.
Judaism also observes holy days based on its lunar calendar. Passover, for example, is based on the first full moon following the northern hemisphere's vernal equinox. (Unless it is true that Judaism uses Hillel's calendar, which no longer uses actual sightings and is slowly drifting from actual lunar events. But that's how Passover was originally determined).
Originally Christians celebrated Easter on a lunar basis, since the Last Supper was actually a Passover celebration held by Jesus and the disciples. One dispute was whether to make Easter the Sunday immediately following the Jewish Passover, or whether
When researching this article, I was reminded that Orthodox Christians still use the Julian calendar. Wikipedia notes that some use the "(Old) Julian" and others the "Revised Julian" ("New Julian") calendar. Add 13 days to a date in the Gregorian calendar to find the Julian calendar equivalent. For example, the Orthodox celebrate Christmas on Dec. 25 in the Julian calendar, but this corresponds to Jan. 7 in the Gregorian.
References for Diwali:
"Diwali"
"Happy Diwali : Festival of Lights" is no longer available
I used some quick research in Wikipedia and other sites for further information about the other calendar traditions. Please let me know if I'm wrong.
Looking for More Annual Toronto Events?
Check the "annual events" or "Toronto events" categories toward the end of the left-hand menu.
Disclaimer: DeHaan Services has no relationship to the organizer(s); I am not reimbursed for writing this article. However, DeHaan Services does write web site or advertising copy for clients. Our skills are demonstrated in online articles in Decoded Science, and other web sites. That's why DeHaan Services highlight these online articles on this blog page.
Thanks for reading about the the Diwali East Indian festival in Toronto for 2012.