(Updated Jan. 27, 2016): My latest is "The North American 2016 Groundhog Day". My 2015 article, "Prepare for Groundhog Day 2015 in Canada and in the USA" has the marmots' predictions for that year.  The 2014 results are in "A More Crowded 2014 Groundhog Day in Canada". Now let's return to 2013…
Prepare for Groundhog Day 2013!
Here are your answers to: "What day is Groundhog Day?"; "What is Groundhog Day?"; and "What Groundhog Day activities can my children do?"; and more.
(Added Feb. 2, 2013): The Groundhog Day predictions for 2013 are listed in the next section.
(Added March 14, 2013): How accurately did Wiarton Willie predict Toronto's winter or spring? See the new section near the end of the article. (Added March 23, 2013): Phil is in hot water for cold weather in Ohio…also in that section.
The Actual 2013 Groundhog Day Predictions
The rodent weather predictions are, in the order that they were made:
Shubenacadie Sam forecast six more weeks of winter for 2013 spring. (680News report by Irene Preklet with files from The Canadian Press).
Punxsutawney Phil predicted an early spring for 2013.
Québec's Fred la Marmotte agreed with Sam, that winter will be prolonged in La Belle Province in Canada (per the Brandon Online article, below).
Wiarton Willie agreed with Phil, that spring will come early to Ontario, Canada.
Groundhog Gary lives in Kleinburg, Ontario, but I haven't seen his prediction.
Winnipeg Willow stayed in her cozy Mountain Equipment Co-Op store for 2013 rather than heading outdoors into the cold. Her prediction is an early spring, since she didn't see her shadow outdoors. From the same province, however, Manitoba Merv was spooked by a bright sunrise in 2013 at the Oak Hammock Marsh and returned to hibernate for an extra six weeks. Brandon Bob agreed with Merv.
Balzac Billy agrees that Alberta will have an early spring.
Perhaps, after a few weeks, we should check the accuracy of these forecasts.
What Day is Groundhog Day?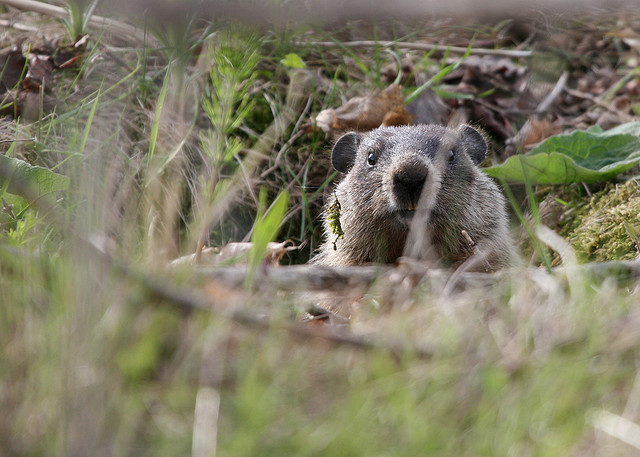 The second of February marks Groundhog Day every year.
In 2013, ground hog day falls on a Saturday, which leaves plenty of time for festivities and celebration.
What is Groundhog Day?
The official point of Groundhog Day is to ask a local celebrity groundhog how much longer winter weather will remain.
If the groundhog sees its shadow early in the morning, it will retreat to its burrow in fear. This predicts an extra six weeks of cold weather.
Conversely, a cloudy morning allows this timid rodent to remain outdoors. The weather prediction then is that spring conditions will arrive early.
Unofficially, I see Groundhog Day as an excuse for light-hearted scholarship and small-town civic boosterism with annual events to bring in tourists. Both are beneficial in the chill, grey light of a Canadian winter.
Who are the Weather Predicting Groundhogs of Canada?
In "Wiarton Willie set to give Groundhog Day forecast" (London Free Press online via QMI Agency), Jim Fox reported that Canadian groundhogs Wiarton Willie (of Wiarton, Ontario) and Shubenacadie Sam (of Shubenacadie, Nova Scotia), will predict how much winter weather remains to be endured on Feb. 2, 2013.
I'm adding Balzac Billy to beef up the Canadian roster.
The American champion is Punxsutawney Phil Sowerby, perhaps the most famous groundhog, a resident of Punxsutawney, Pennsylvania. Phil's breakfast party will be on Sat. Feb. 2, 2013 at 8am; see "Breakfast with Phil"  for cost and other details.
Other proud American weather-predicting groundhogs include Buckeye Chuck in Ohio; General Beauregard Lee in Georgia; and Staten Island Chuck of New York ("Early spring in 2013").
Are there Annual Events or Official Activities for Groundhog Day in Canada?
Each celebrity rodent's home has official activities for groundhog day. Here is a map for the three eastern celebrity groundhogs.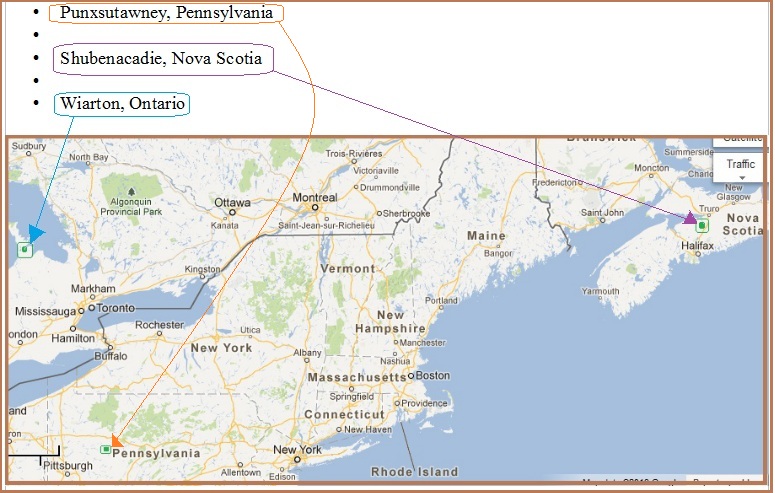 Wiarton Willie celebrates with a weekend festival, starting Friday night. However, the official weather prediction will take place at 8:07am on Saturday Feb. 2nd, 2013. See "Wiarton Willie Festival" for contact information.
Shubenacadie Sam makes his prediction at 8am in his Shubenacadie Wildlife Park in Nova Scotia. The rest of the park will be open at 9am, weather permitting. Apparently, on Groundhog Day admission to this provincial park is free. See Shubenacadie's "Our Park" page  for contact information and other details.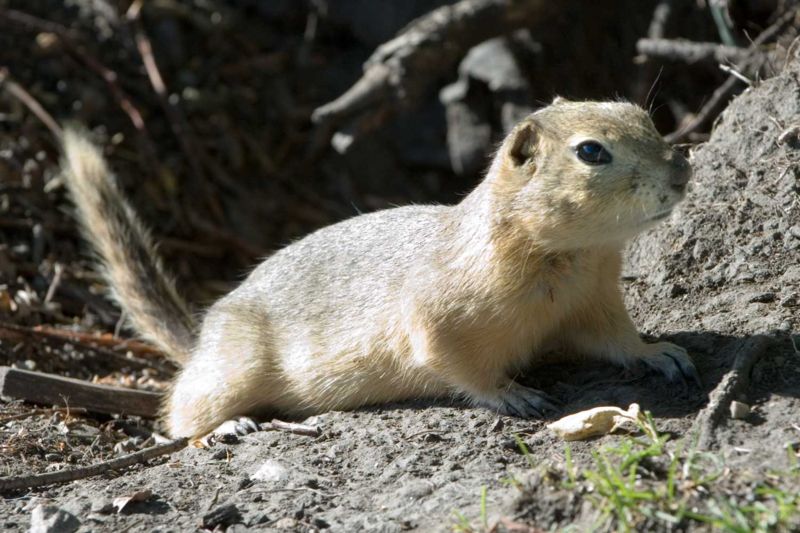 Balzac Billy, the "Prairie Prognosticator", works from his home in Balzac's Blue Grass Nursery and Garden Centre, just 8Km the north of Calgary, Alberta. Albertans will celebrate "Groundhog Day 2013" on Feb. 2nd from 7-9am with free pancakes at the Blue Grass Nursery. My apologies to Balzac Billy for not putting Calgary on the map with his Eastern cousins. (Added Feb. 1 & 2, 2013): I'm glad that some people visited this article by searching for "groundhog day in Calgary". Hopefully they found what they wanted to know! By the way, Billy is actually a Richardson's Ground Squirrel. I'm sure I'd call him a "gopher", but that's probably not the right name for the Urocitellus richardsonii or "flickertail". I trust he's on friendly terms with his fellow forecasters.
What about Children's Groundhog Day Activities?
Children's groundhog day activities should include learning about groundhogs. May I recommend an article I wrote last year, in a now-defunct web site: "Groundhog Day: The Weather-Predicting Woodchuck!". It has the basic background, several terrific photos of groundhogs and links to a couple of sources at the end. (Did you know that both "woodchuck" and "whistle pig" are alternative names for "groundhog")?
Other online articles and learning resources include links from "Wiarton Willie's Kids' Zone" (including a link to a colouring page), and Balzac Billy's own colouring contest (PDF format; it's not there any longer, but here is the Balzac Billy home page).
Celebrate Groundhog Day by sending personalized e-card greetings to your online friends. Amazon offers a book on how to make e-cards, "Create Easy Animations and E-cards – Made in Minutes, Remembered for a Lifetime!". The Amazon Prime program lends this book to Kindle users for free, although there is also a retail sales price. It's only 34 pages, and seven reviews give it a combined rating of 4.9 out of 5.
As an adult, my own groundhog day activities include checking the various predictions made by our woodchuck weather forecasters. Many TV stations report live from the Ground Hog Day ceremonies.
Groundhogs at the Metro Toronto Zoo
You can visit the groundhog in Toronto at the Metro Toronto Zoo, but ask for "woodchuck" instead. The woodchucks live in the Kids' Zoo section of the Toronto Zoo.
(Added March 14 & 23, 2013): Wiarton Willie Not Quite Correct in 2013
Today is March 14, 2013; 5 weeks and 5 days since Groundhog Day. Yesterday Toronto hosted a brief blizzard; last night had light snow and lowest temperature of -7C or 19.4F.
On the other hand, none of that snow survived the morning sunshine. This afternoon we're at zero (32F) with gusty winds, so it's a really nice finish to winter but a tad chilly for spring.
Although we've experienced some mild temperatures and a few trees are showing signs of budding, it does not seem correct to say that Toronto Ontario had an early spring. Would anyone claim that Wiarton Willie was accurate this year? My call is "not quite correct in 2013".
We'd welcome any anecdotes from other regions. One Facebook friend had replied last weekend that they'd had a mild winter, but that was in the mid-latitude United States where they might not need the prognostications of weather rodents.
(Added March 23, 2013): DeHaan Services is not alone in noting groundhog inaccuracies. As reported in "'Indictment' issued against groundhog Punxsutawney Phil for 'purposely' predicting an early spring falsely" by the National Post, a prosecuter in Butler County, Ohio, published an indictment against Punxsutawney Phil for "…purposely, and with prior calculation and design, cause the people to believe that spring would come early". Since Ohio is still enduring below-normal temperatures and risks another snowstorm, the charge might be upheld.
Phil's colleague, Buckeye Chuck who is based in Ohio, has not been charged although he also was shadow-less and predicted an early spring.
Looking for More Annual Events?
This is one of my first "annual events" article article that does not deal specifically with Toronto events.
Check the "annual events" or "Toronto events" categories toward the end of the left-hand menu for other fascinating, free or frugal annual events in Toronto.
Disclaimer: DeHaan Services has no relationship to the organizer(s); I am not reimbursed for writing this article. However, DeHaan Services does write web site or advertising copy for clients. Our skills are demonstrated in online articles in Decoded Science and other online sites. That's why DeHaan Services highlight these online articles on this blog page.
Thanks for reading about the upcoming 2013 Groundhog Day in Canada.