At first this post simply provided a sneak peek at the images that will be included in an upcoming article.
Then the images were changed. Later, the article was published. Here at last, the full story is revealed.
Updated April 4, 2011:
The editor has warned me that modifying a screenshot does not make it my own, so I removed the original annotated screen-capture images. I did not want to seek approval from these companies; I suspect it would take forever.
My new approach was to make a spreadsheet with the information from the online screens, turn them into images, and then mark them up as I had done to the original screenshots.
First: Google Apps Status Dashboard: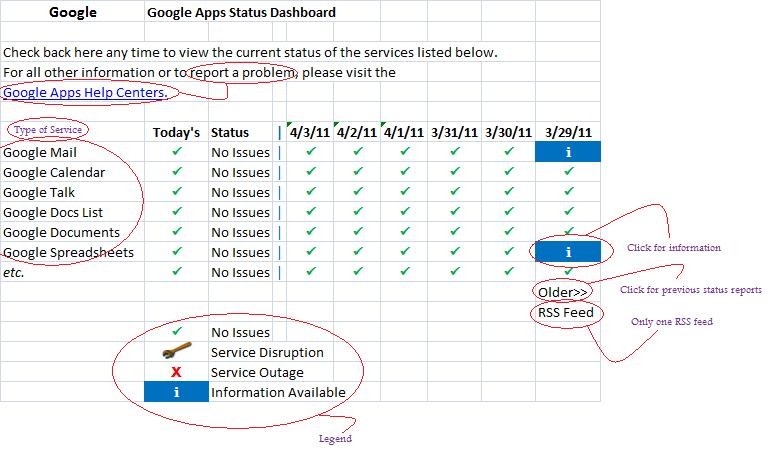 Second: Windows Live Status Dashboard: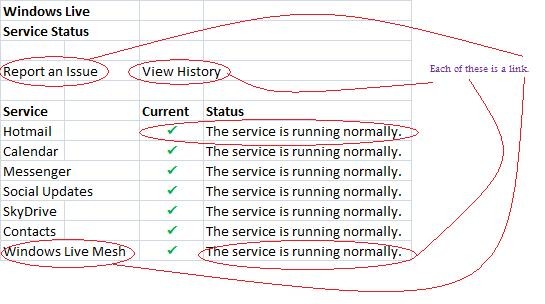 Third: Windows Azure Status Dashboard: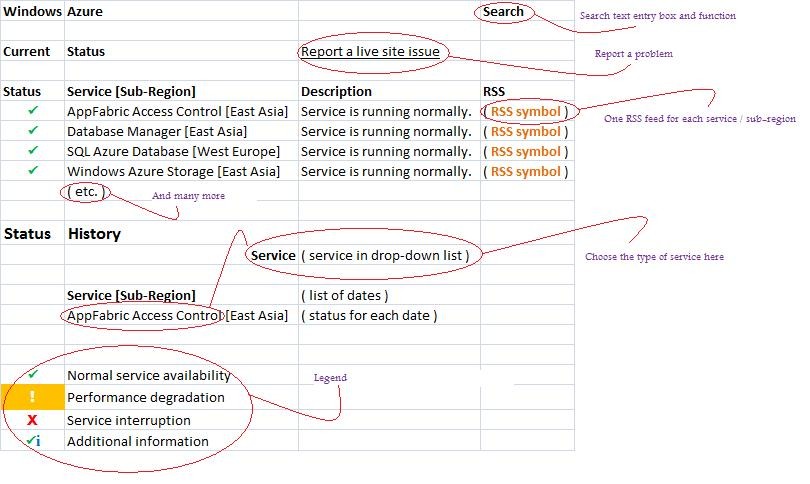 One only hopes these are accepted.
Second Update: The Dashboard Article was Published
Happily, the revised images were indeed accepted in a now-defunct web site. "How to Check the Status of Google Apps, Windows Live or Azure" went live today.
Since so many of us rely on Gmail, Windows Azure, Windows Hotmail or Windows Live, we need to be able to check the status of the online application? My article points to the three websites.