The other day I was jogging along Gerrard Street in Toronto, with my camera in hand to take pictures of Buskerfest 2015 (one of Toronto's annual summer events). Then I realized that was my perfect opportunity to photograph the Toronto Chinese Archway, just west of Broadview Avenue.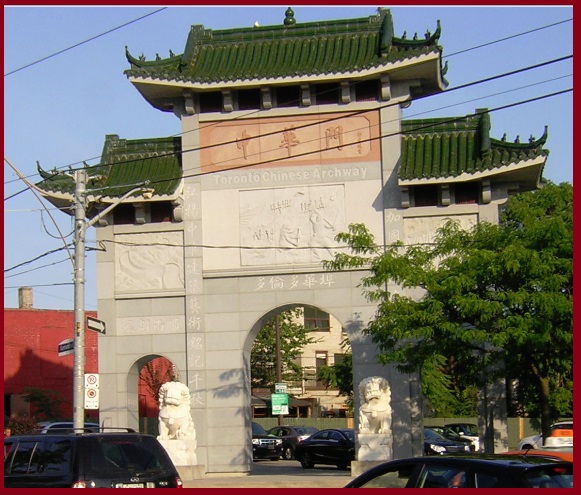 A Brief History of the Toronto Chinese Archway
Although I knew this Chinese archway in Toronto had been erected sometime in the last decade or so, I really did not know much about it. "To the Internet!" was my thought before writing this post.
According to this Danforth Greens article, the opening ceremony for the Toronto Chinese Archway was held on September 12, 2009. That was a free event, open to the public.
The Toronto Star reported that the parking lot which hosts this traditional Chinese archway won the Award of Excellence (for parking lots) in 2012.
In May of 2013, Canada Post issued commemorative stamps highlighting eight Chinese archways in Canada, including this one in Toronto on Gerrard west of Broadview. The Inside Toronto article notes that the stamps were issued as part of Asian Heritage Month that year.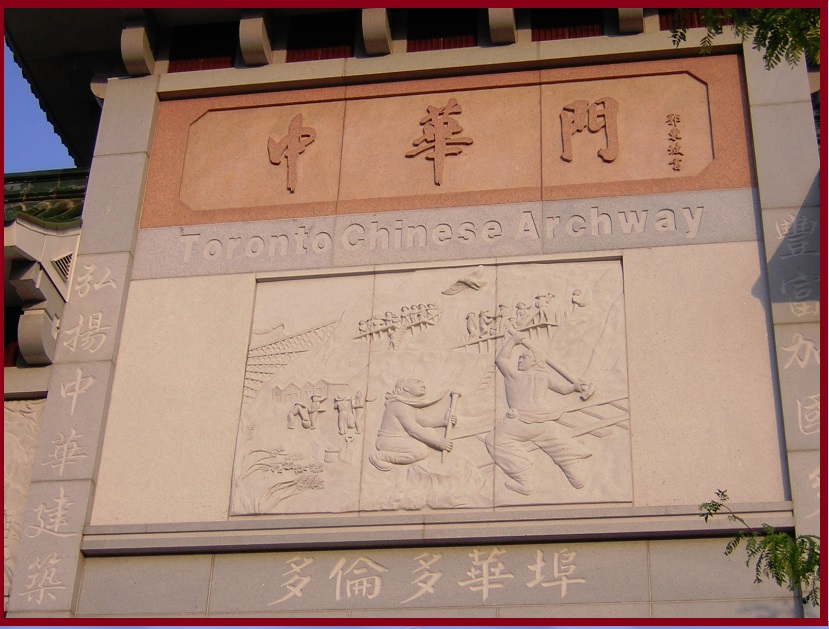 I had not realized that the decoration on the arch commemorates the Chinese labourers who had built the first railway linking the Atlantic and Pacific coasts across Canada.
A Gateway to One Chinatown in Toronto
This archway is the "gate" to Chinatown East in Toronto, if you're coming from downtown. It's just east of the Don River, and across Gerrard from Bridgepoint Healthcare and the former Don Jail.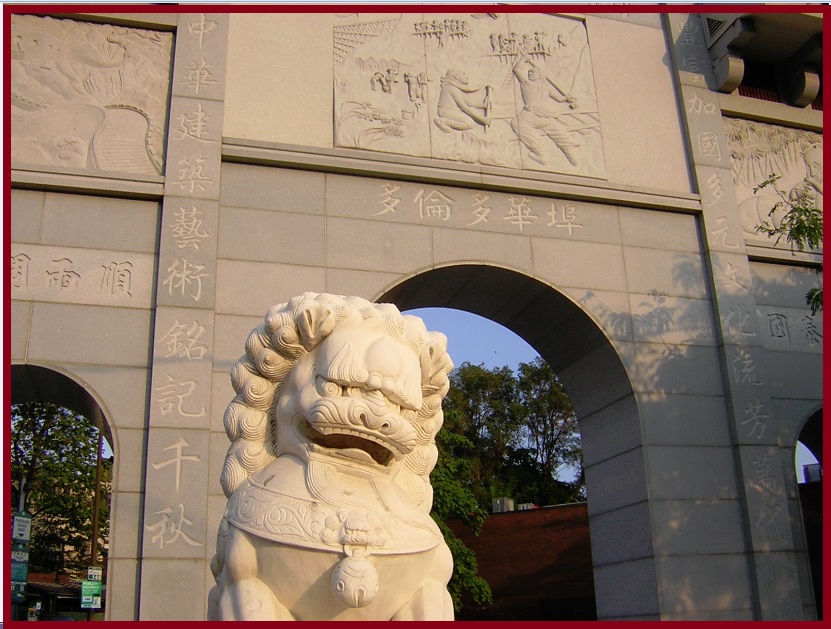 The area has a fascinating mix of Chinese restaurants and stores with a mix of Asian-inspired goods. If you want a choice of restaurants for Chinese food in Toronto, and you're anywhere near the Riverdale neighbourhood, this is your destination.
I forgot to photograph the streetcars. The 506 Carlton car runs east/west along Gerrard; the 504 King and 505 Dundas routes follow Broadview north/south.
This Chinese lion wants to welcome pedestrians heading for Chinese food.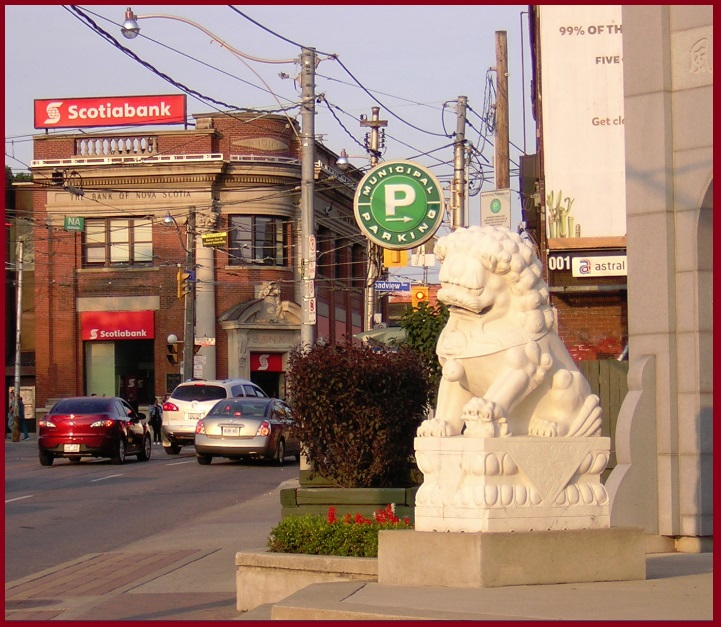 Looking for Events in Toronto Canada?
My blog tracks many of the annual Toronto events that I find interesting, free or frugal.
Disclaimer: DeHaan Services has no relationship to the organizer(s); I am not reimbursed for writing this article. (The site is monetized; buy something through an ad and I should earn a commission). However, DeHaan Services does write web site or advertising copy for clients. Our skills are demonstrated in online articles in Decoded Science, Decoded Pregnancy and other online sites. That's why DeHaan Services highlights those online articles on this site.
Click the "Toronto Events" category at the bottom of the left-hand column for recent articles in this category. Thanks!
Thanks for reading about the Toronto Chinese Archway at Gerrard and Broadview.