Although India's Republic Day truly is Jan. 26, Toronto and the GTA will celebrate the anniversary on Sunday Feb. 1, 2015 in the Pearson Convention Centre.

What is the Indian Republic Day?
On Jan. 26 1950, the Constitution of India took effect, making India an independent republic within the British Commonwealth (now the Commonwealth of Nations). The prior system of government in India had retained important roles for British governors.
Note that India had already gained independence from Britain on Aug. 15, 1947. Republic Day is one of three secular national holidays in India. Independence Day is on Aug. 15; and Mohandas Gandhi's birthday is celebrated as Gandhi Jayanti on Oct. 2.
Republic Day in India is best known for its Republic Day Parade in Delhi, where the celebrations continue for a three day period.
Where to Celebrate Republic Day 2015 near Toronto?
The Panorama India organization continues to host Republic Day festivities in the Pearson Convention Centre (2638 Steeles Ave. East, Brampton; phone 905-494-0444). See the map below.
The event begins at 11am and runs until 6pm. It will include cultural performances, bazaar-style shopping and food. Free admission & parking. Children may compete for prizes in drawing. There will also be a folk dance competition and the final performance of the Panorama India Bollywood Idol contestants.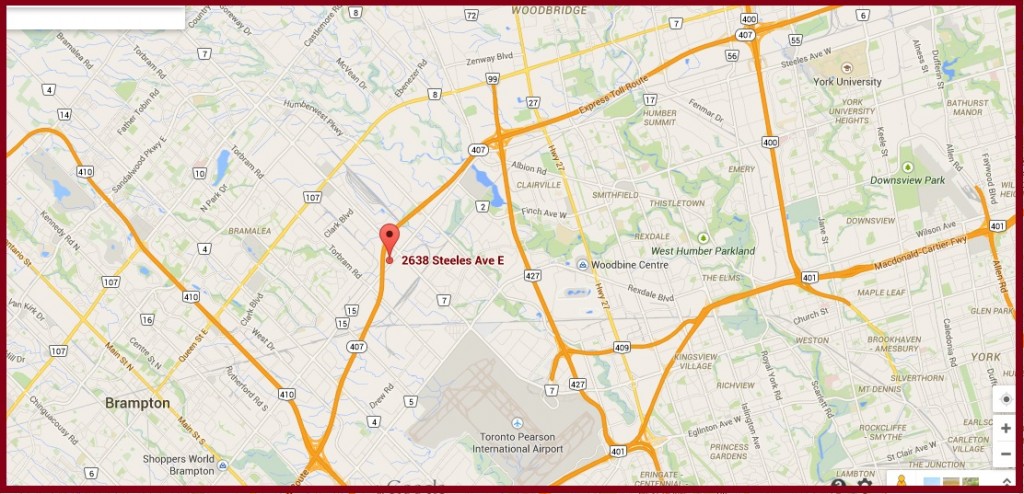 Looking for More about India?
Interested in the history of India? Read "India: A History" by John Keay in a Kindle e-reader edition from Amazon Canada, if it's still available.
The Brampton Guardian covered this in "Indo-Canadians Celebrate Republic Day". And I must thank Panorama India for sending me an e-announcement!
Looking for More Annual Events or a Holiday in Toronto Canada?
My blog tracks many of the annual Toronto events, as well as events in the GTA, that I find interesting, free or frugal.
Disclaimer: DeHaan Services has no relationship to the organizer(s); I am not reimbursed for writing this article. However, DeHaan Services does write web site or advertising copy for clients. Our skills are demonstrated in online articles in Decoded Science, Decoded Pregnancy and other online sites. That's why DeHaan Services highlights those online articles on this site.
Click the "Annual Events" category at the bottom of the right-hand column for recent articles in this category. Or click the "Public Service Announcements" section; learning more about our mutual history should fit in that category, too.
Thanks for reading about India Republic Day 2015.