My second Decoded Pregnancy article, "Will I Have a Boy or a Girl? Predicting Your Baby's Gender", examines whether the math of probability and statistics provides a reliable baby gender predictor during pregnancy.
Math as an Unborn Baby Gender Predictor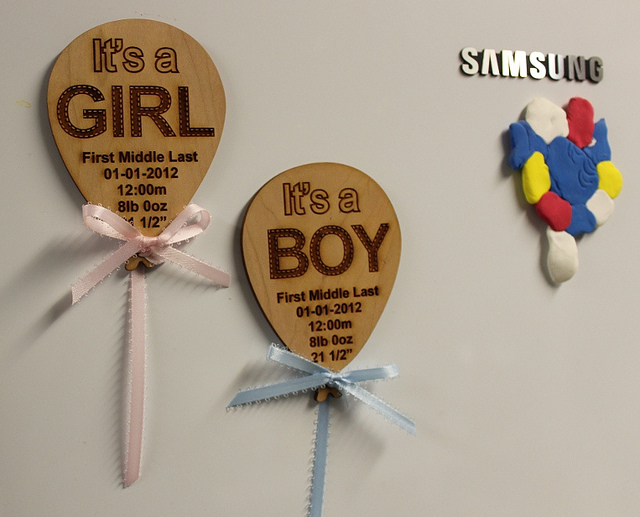 Ultrasound examinations now make it possible to confidently plan the nursery colour scheme.
(Do you know in which trimester this becomes reliable? That's another secret in my article…but the editor added that detail)!
We sometimes say, "Boys run in the O'Brian family" or "Surely they're due for a boy after three girls".
Does science support those sayings? Can math reliably predict your baby's gender, even sooner than an ultrasound?
Read my article to learn whether you can figure out the odds, or should you just look up a "Chinese baby gender predictor" online?
Feel free to tie your wedding ring on a string, and dangle it over your tummy. That's an experiment from folklore, rather than math from statistically significant observations.
A Canadian Connection to Professional Support During and After Pregnancy
Women looking for non-medical support from a trained professional, whether during pregnancy and delivery or for the post-natal period, should investigate Doula services.
Start by reading Becky Webb's "Hiring a Doula: Benefits of Dedicated Birth Support" for more information about what a doula does.
Next you could research "Toronto doula" or the "Calgary doula association", or even "What is a Doula"?
On the other hand, this can be a rewarding career for women who want to "mother the new mother", as Doula CARE ("Canadian Association Registry and Education) says.
Resources for Reflecting on Pregnancy
Amazon offers some journal-keeping e-books in Kindle format to help you reflect on your pregnancy.
"Sacred Pregnancy: A Loving Guide and Journal for Expectant Moms" is the highest-rated Kindle journal in its class of e-book. Compare your journey to author Anni Daulter's views of a woman's personal development during this time.
Slightly older, but also with a great rating is "The Pregnancy Journal, 3rd Edition" by A. Christine Harris.
Professional Writing by DeHaan Services
DeHaan Services writes web site or advertising copy for clients. Our skills are demonstrated in online articles in Decoded Science and Decoded Pregnancy. That's why we highlight these online articles on this blog page.
To only see our Toronto events (for things to do in Toronto) or fitness articles, please click on the appropriate category in the "Categories" section at the bottom of the right-hand margin.
Thank you for reading about whether math can be a reliable unborn baby gender predictor.