Regular readers know I post previews of images that I create for articles in other online publications. Here are two spreadsheets and two Venn diagrams for an upcoming series of articles in Decoded Science about Bayes' Theorem.
(Added Oct. 30, 2015): Well, that didn't take too long… almost a month to finish writing "Introduction to Bayesian Probability and Bayes Theorem".
The First Four Images about Bayes' Theorem
Do these images explain themselves?

Between the text in the picture, plus the caption and "alt text", do the images present a message?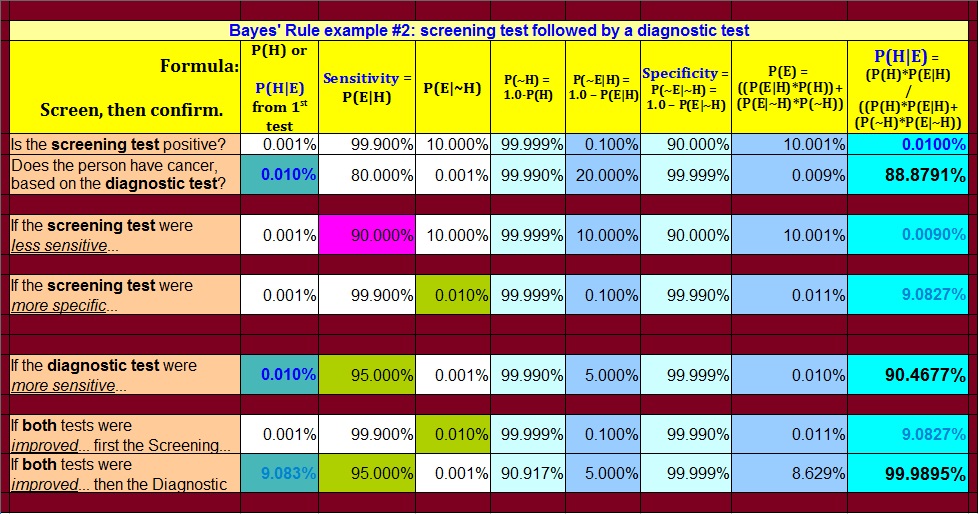 Does a Venn diagram make sense with so little text?

Finally, do the colours catch your eye?

Again, publicly publishing my images on my web site before another, helps establish my copyright to these works.
Thanks for reading this. Please peruse my previous articles at Decoded Science.