Long before the upcoming Toronto Beach Studio Tour (Oct. 23-25, 2015), a sandwich board is advertising a Beach Art Auction on Saturday, Sept. 29.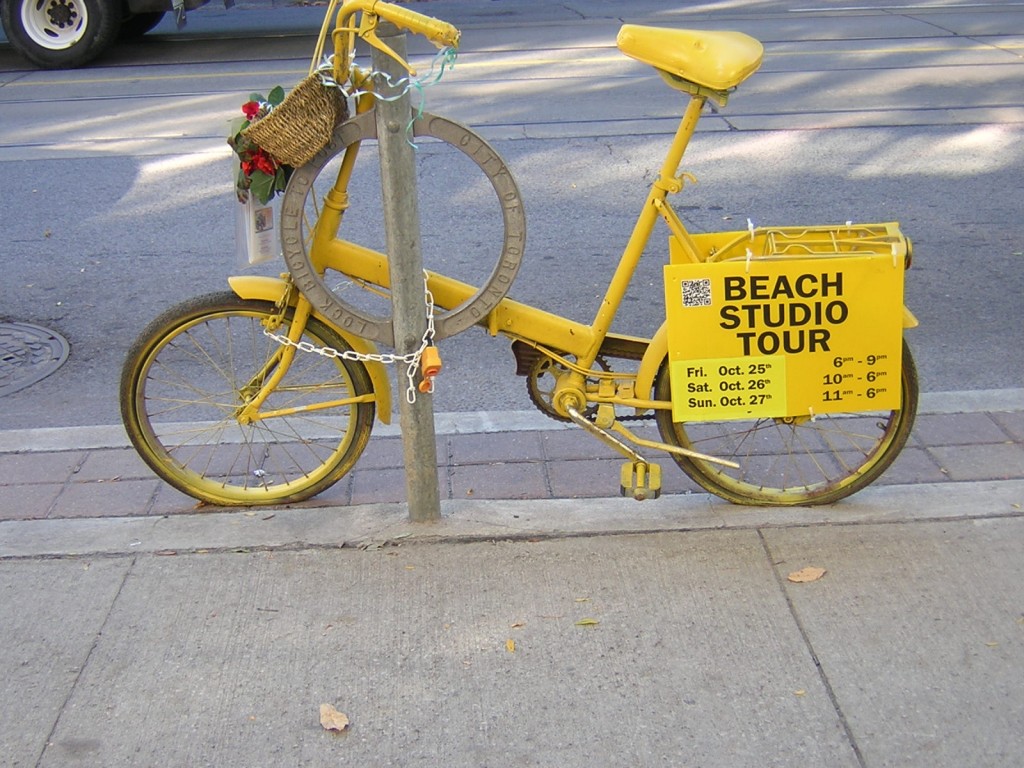 Beach Art Auction in support of Aurora House
There's no detail about the art that's up for auction, but the proceeds will support Aurora House, a new not-for-profit organization whose purpose is to "provide shelter, long-term trauma counselling, basic needs and essential support services to people who have been trafficked in Canada".
The art auction will be held in the Toronto United Mennonite Church (TUMC) at 1774 Queens St. East, between Woodbine and Kingston Road. I'd take the 501 Queen streetcar.
The Beach Art Auction event runs from 5-8pm, and includes musical entertainment. (Updated Sept. 25, 2015 with two photos of the sign for the Beach Art Auction at TUMC).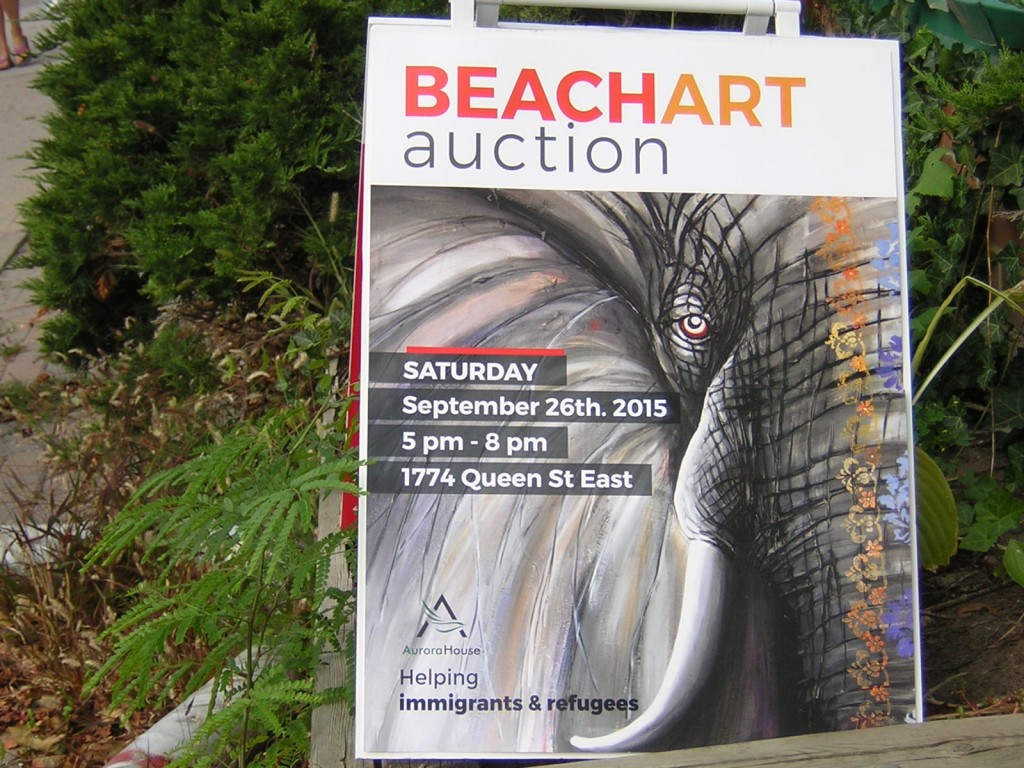 The Beach Studio Tour is an Annual Toronto Event
Actually, the Beach Studio Tour runs twice a year, in spring and fall. The simple premise is that studios in the Beach neighbourhood of Toronto showcase a variety of local artists and artisans, with a special promotional weekend. I've written about them before; and their "yellow bicycle" advertising is a semi-annual fixture of the Toronto Beach neighbourhood.
The Beach Studio Tour also serves as a great excuse to explore the eastern beaches, with its restaurants along Queen St. East and the series of parks on the north shore of Lake Ontario.
Looking for More Annual Events or a Holiday in Toronto Canada?
My blog tracks many of the annual Toronto events that I find interesting, free or frugal.
How can you help your children develop their artistic abilities? "Art Lab for Kids", in Kindle reader format from Amazon Canada, provides 52 projects in artistic creativity in a variety of media. It earned high ratings from its purchasers, including the phrase "For kids, for adults a lot of ideas and very creative".
Disclaimer: DeHaan Services has no relationship to the organizer(s); I am not reimbursed for writing this article. However, I did know about the auction supporting Aurora House thanks to my work at the Toronto United Mennonite Church.
(The site is monetized; buy something through an ad and I should earn a commission).
DeHaan Services does write web site or advertising copy for clients. Our skills are demonstrated in online articles in Decoded Science, Decoded Pregnancy and other online sites. That's why DeHaan Services highlights those online articles on this site.
Click the "Toronto Events" category at the bottom of the left-hand column for recent articles in this category. Thanks!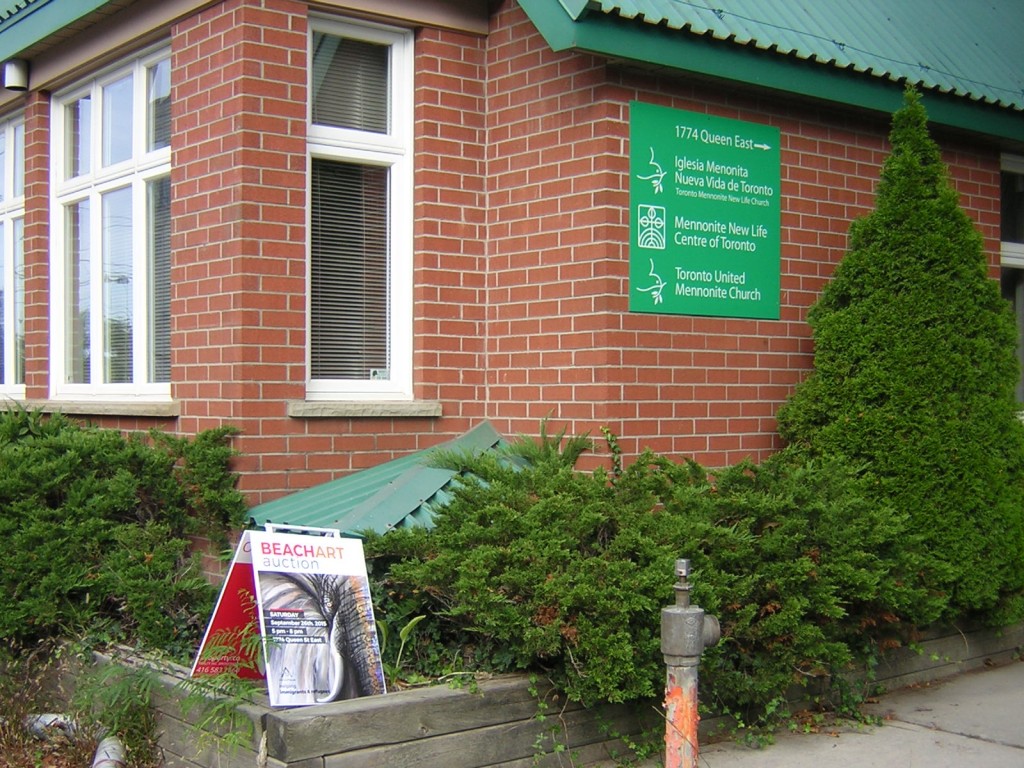 Thanks for reading about this Sept. 2015 art auction in Toronto, and the later Beach Studio Tour.