The 2015 Toronto Buskerfest returns to Yonge Street from Thursday through Sunday, August 27-30.
So what's new at this annual summer Toronto event? (Updated with photos I took Aug. 28, 2015).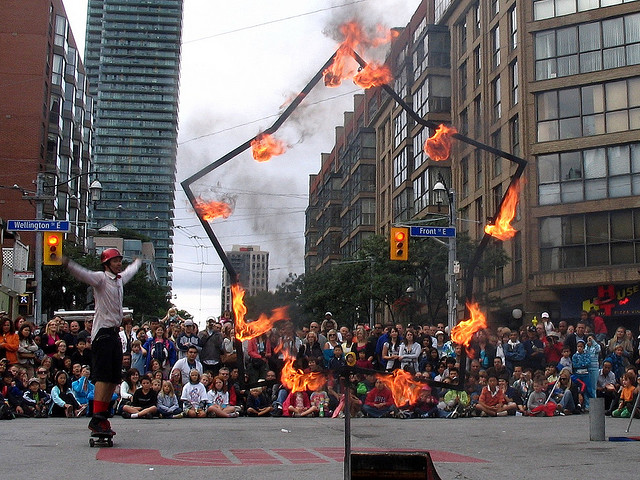 Innovations at Toronto Buskerfest 2015
Judging from their web site, Buskerfest Toronto has three main innovations.
First, their Family Fun Zone has expanded along Yonge St. between College & Gerrard. The Scotiabank Tent hosts the workshops and many activities. The Family Fun Zone Stage has performances from 12:30-6:30pm.
The second new service is valet parking for your bicycle. Cycle Toronto will operate valet parking for about 200 bicycles. Head to Dundas St. West between Yonge and Bay Streets, where the Cycle Toronto tent will be pitched. The system works like a coat check: get a ticket stub when you leave your bike with them; trade the stub for your bicycle once you've been Buskered.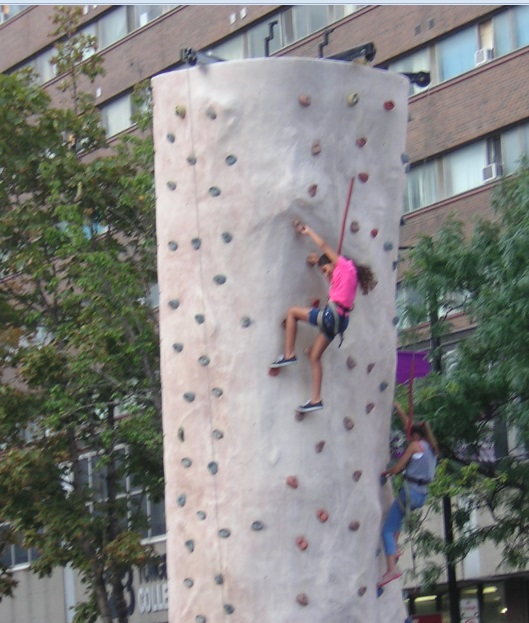 Third, you can pre-register for a 5Km Epilepsy Walk to be held on Sunday Aug. 30 at 10am at 468 Queen St. East (at Sackville). The "Purple Walk" fund-raiser supports Epilepsy Toronto. The official Epilepsy Toronto Purple Walk web page explains more and has a link for registration or donations.
Toronto Buskerfest offers a blend of new and returning performers, so it's worth a visit every year.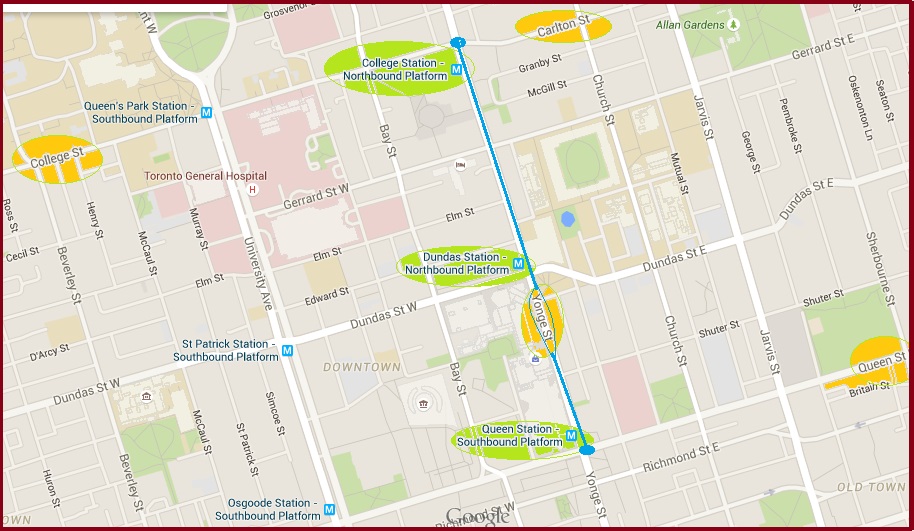 The Nitty Gritty for Toronto Buskerfest 2015
Toronto Buskerfest 2015 runs on Yonge Street from College/Carlton south to Queen Street on Aug. 27-30. (Noon through 11pm on the two weekdays; 11am-11pm on Sat.; and 11am-8pm on Sunday). That section of Yonge Street will be closed to north/south traffic.
The #1 Yonge subway line has stops at College, Dundas and Queen. The TTC also operates the 501 Queen, 505 Dundas and 506 Carlton streetcars which should be running despite the Yonge Street closure. (Updated Aug. 28, 2015): This afternoon, I saw the 506 Carlton streetcars running just fine. While jogging toward Yonge St. along Gerrard, past Ryerson University, I nearly ran right through Buskerfest because Gerrard was open to vehicles.
As noted, the valet parking for bikes makes cycling a really good option.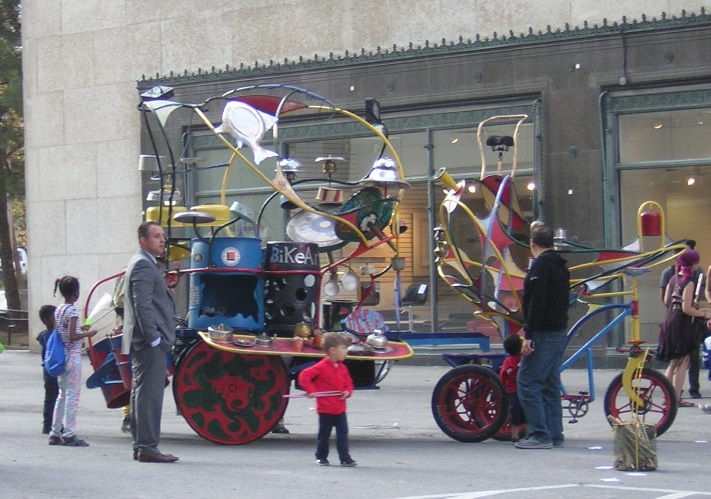 Almost everything is outdoors, so wear your sunscreen lotion, baseball cap, and carry an umbrella.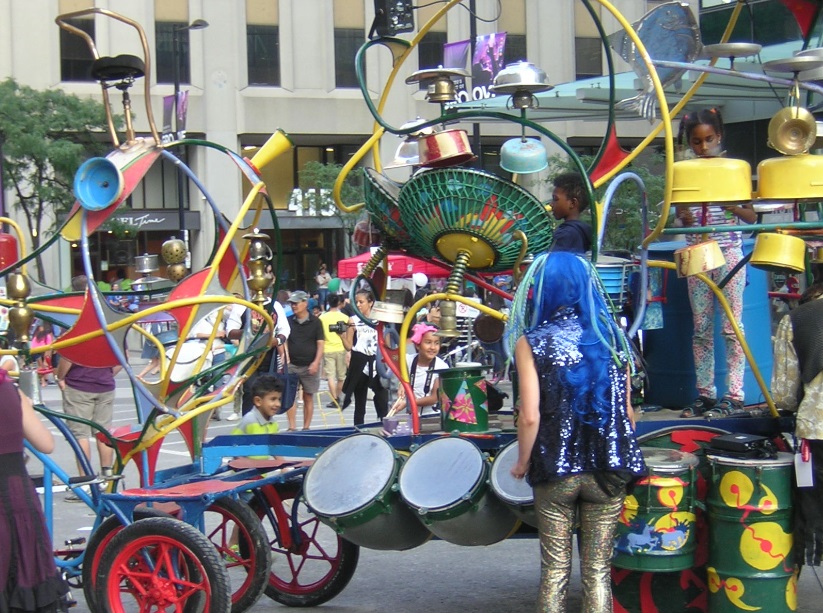 Toronto Buskerfest supports Epilepsy Toronto, so they'd like you to pay a toonie to enter the grounds. Each busker act passes the hat at the end of the performance, so bring a fair number of loonies, toonies, fives and tens. Even a person as frugal as myself sees the value in paying these amazing performers for their live up-close-and-personal shows. Buskerfest is your best chance to see these great Canadian and international buskers.
Regular readers know I've promoted Buskerfest Toronto in previous years. If you still need more details, the official Toronto Buskerfest web site has them.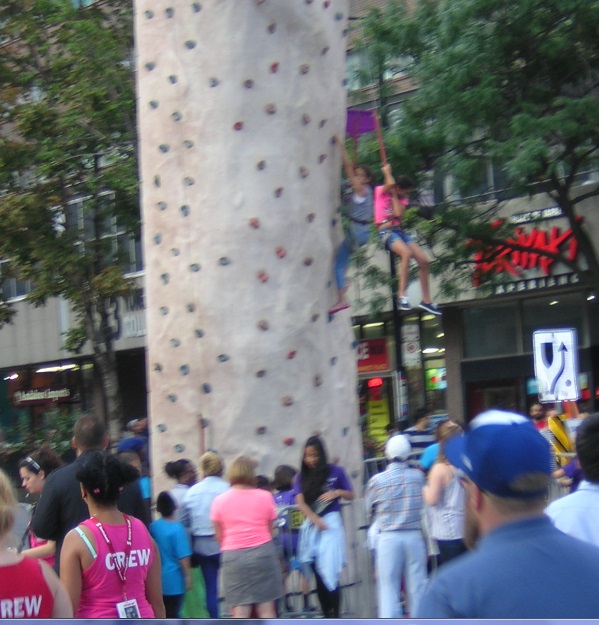 Looking for More Annual Events or a Holiday in Toronto Canada?
My blog tracks many of the annual Toronto events that I find interesting, free or frugal.
Disclaimer: DeHaan Services has no relationship to the organizer(s); I am not reimbursed for writing this article. (The site is monetized; buy something through an ad and I should earn a commission). However, DeHaan Services does write web site or advertising copy for clients. Our skills are demonstrated in online articles in Decoded Science, Decoded Pregnancy and other online sites. That's why DeHaan Services highlights those online articles on this site.
Click the "Toronto Events" category at the bottom of the left-hand column for recent articles in this category. Thanks!
Thanks for reading about Toronto Buskerfest 2015.