This post just copyrights a few images, and was updated with a couple more as a public service announcement. (Updated again Sept. 8, 2015 with the Yule-Simpson images, far below).
The first image is for an article I'm writing for Decoded Science. (Updated Aug. 25, 2015): Here is the link to "Comparing the Genetic Code of DNA to Binary Code".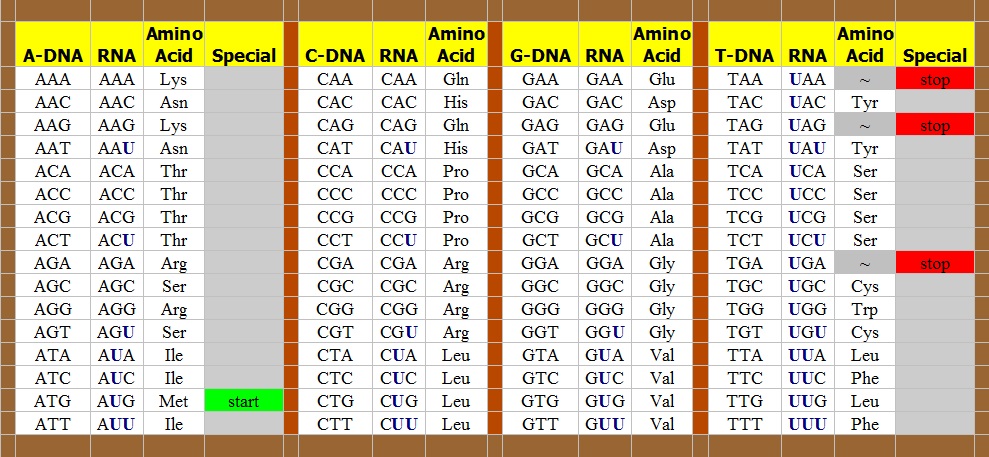 The next two were taken on the night of Aug. 15, 2015 at the Festival of Little India on Gerrard Street in Toronto.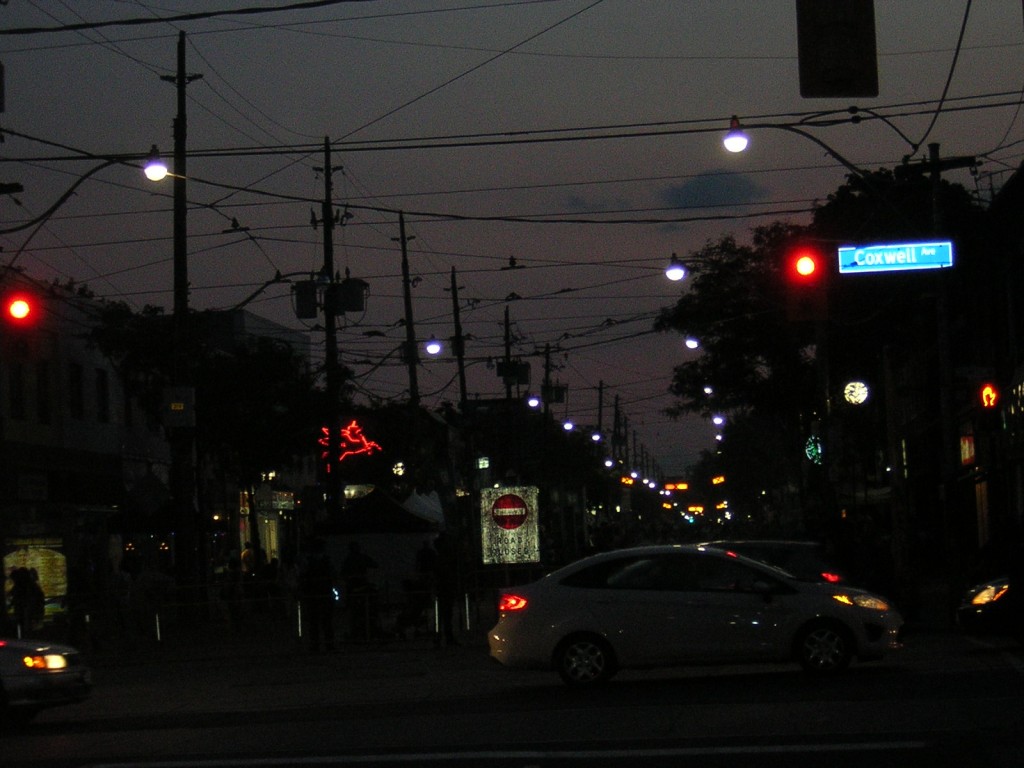 I'm not yet sure that these would serve in an information article.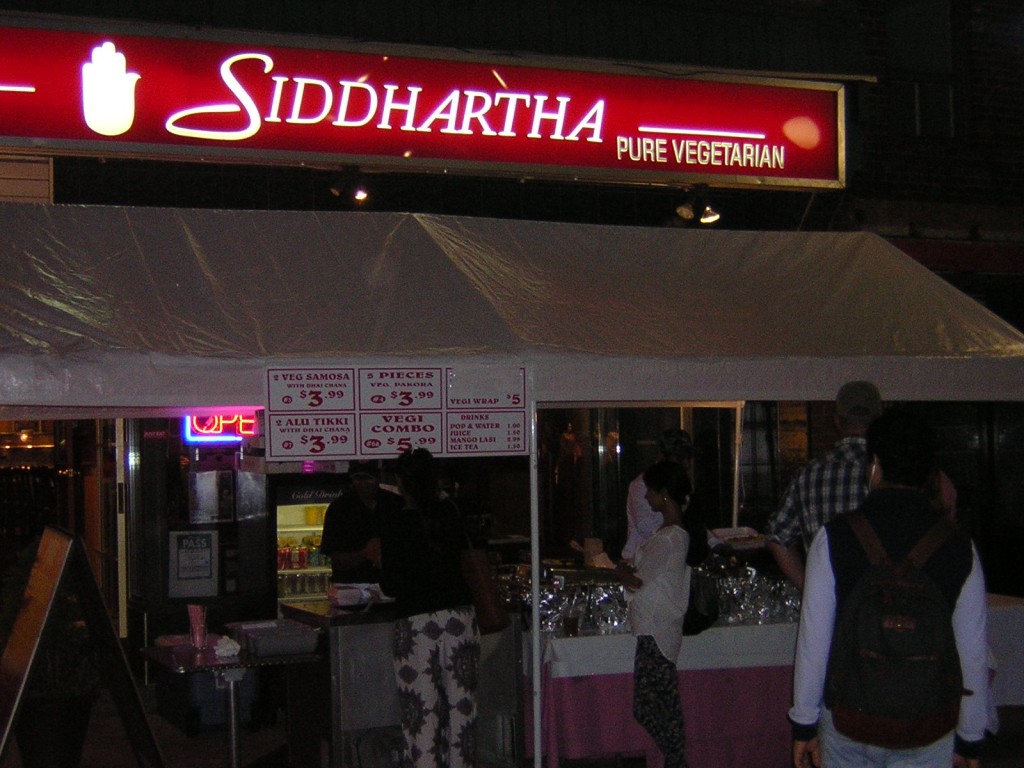 My wife is hidden in the line-up as to order a vegetable dish from Siddhartha.
Why Publish an Image to Copyright It?
(Added Aug. 17, 2015): The idea is that the first publication of something like an article, an image, a video, or anything else, helps establish the copyright of that creative work.
This is especially helpful for images that will later appear in other web sites. Personally, I don't expect anyone to mis-appropriate my images; but it's better to document it anyway.
Plus a Pair of Public Service Images
(Added Aug. 17, 2015): Here's a pair of images that serve a public service, especially for those using Leslie Street south of Lake Shore Blvd East to access either the Martin Goodman Trail or Tommy Thompson Park.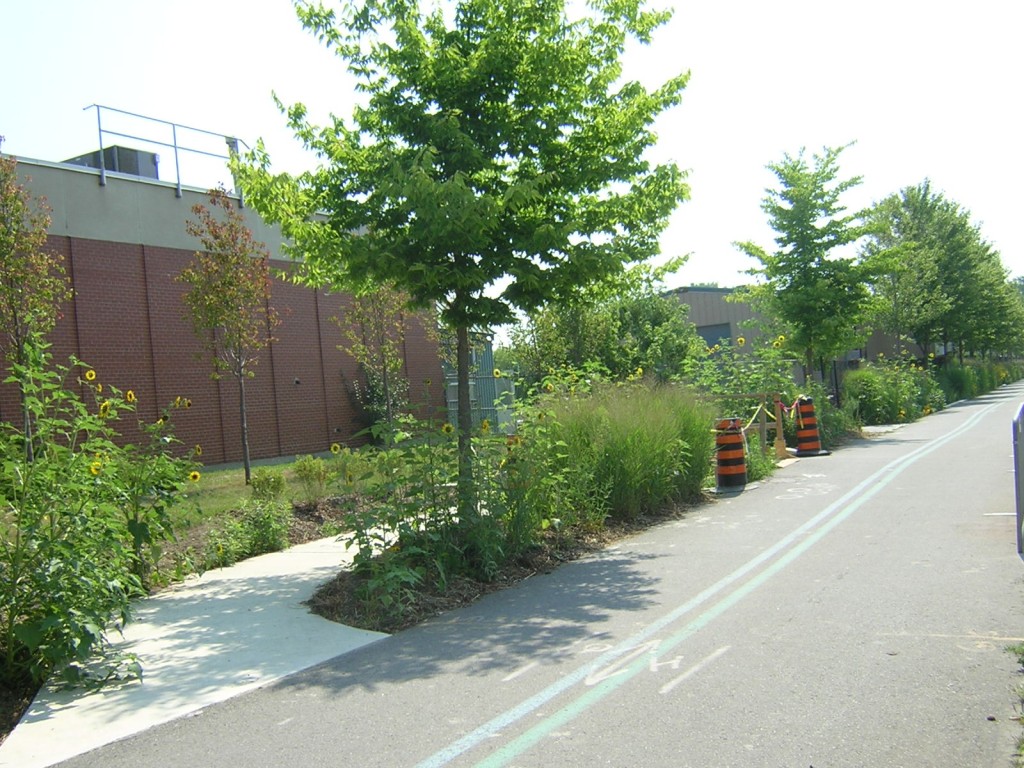 Whatever could be hiding in these bushes? Clearly there's a bit of sidewalk leading from the Martin Goodman Trail. But what's behind those orange construction barrels and yellow caution tape?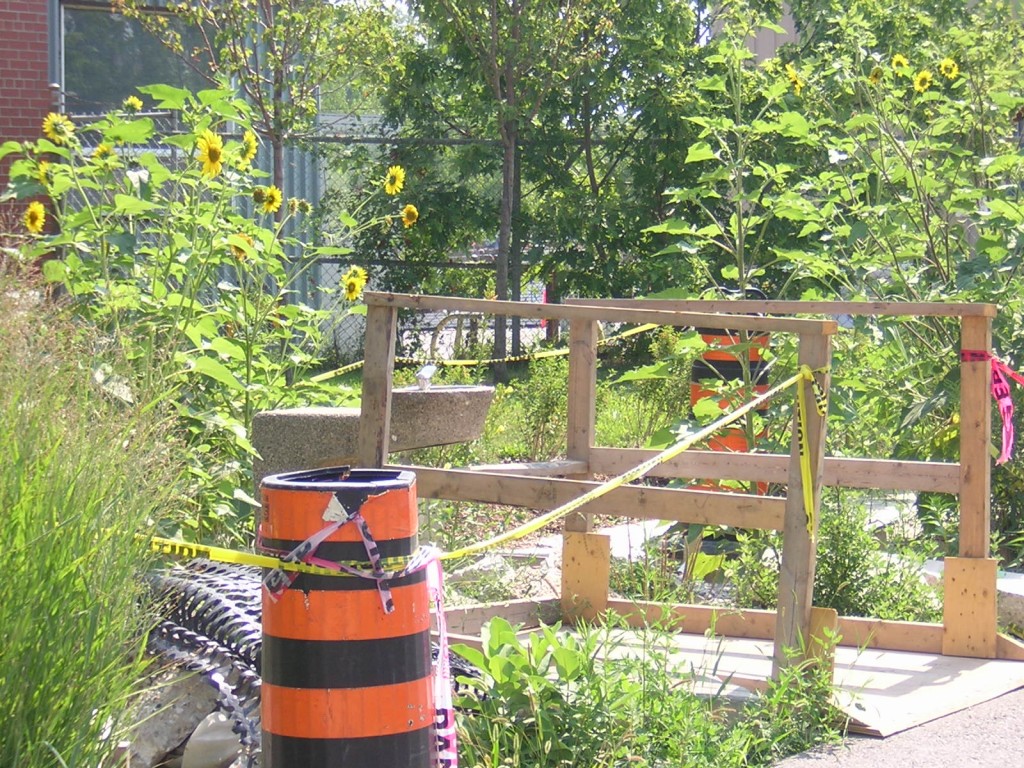 Bless my parched throat! It's the drinking fountain, actually accessible on that wooden ramp (but not from the extra sidewalk). I tested it today, and it delivered water. Glad to see it survived all the construction.
I plan to continue my series on fitness trails in Toronto, but wanted to publish this information right away. I'd started with "Taylor Creek Park in Toronto for Fitness". The above photos are part of a follow-up to "The Eastern Section of the Martin Goodman Trail in Toronto".
Three Images Heading to Decoded Science in September 2015
Currently I'm writing an article about the Yule-Simpson Paradox. Here are three images which should illustrate points in that essay.

The titles inside the images explain something about the topic.

Clearly they all deal with a similar mathematical pattern.

Yet I hope it's all a bit mysterious until the Decoded Science article explains everything.