The 2015 Afrofest in Toronto adds a special touch on Sunday July 5, as it hosts the PanAm torch at around 7pm. That's not quite the end of the weekend for Afrofest, but it should be a highlight.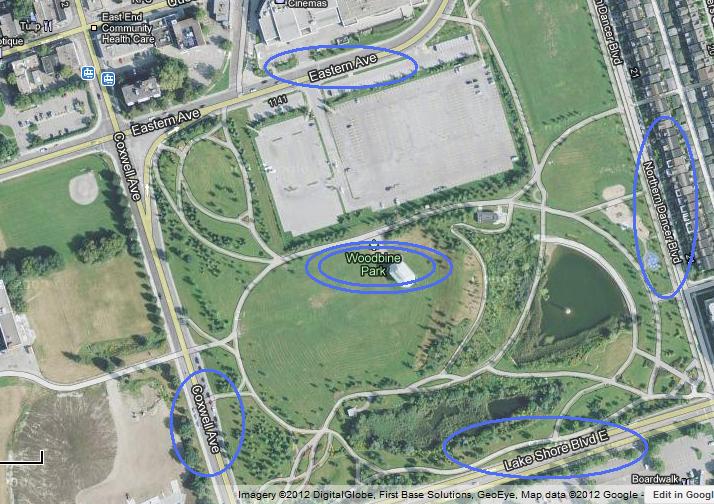 Annual Afrofest in Toronto and the TO2015 PanAm Torch Relay
I've written about Afrofest before, since it is one of the popular annual summer events in Toronto with free admission. But of course the PanAm / ParaPan Games bring the torch to this event for the first time.
Afrofest is an annual Toronto event celebrating African music and culture, while welcoming visitors from the broad spectrum of Toronto's multicultural population. Admission is free; you may be tempted to buy food or other items from on-site vendors.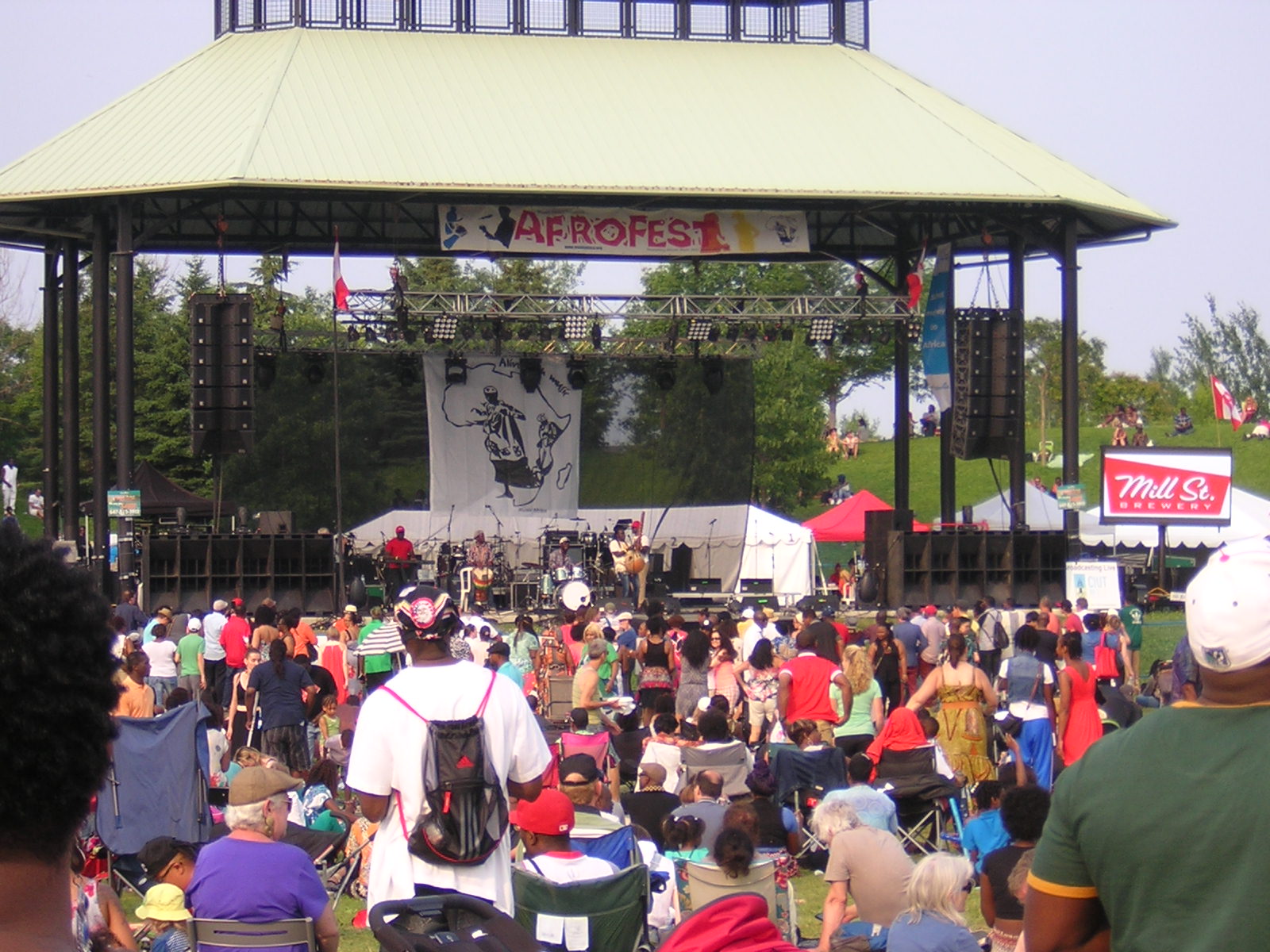 Afrofest performers are on two stages in Woodbine Park (bounded by Eastern Ave., Coxwell, Lake Shore Blvd East, and Northern Dancer which is west of Woodbine Ave.). Performers include a variety of African groups, as well as local talent with African heritage.
Afrofest runs Sat. and Sun., July 4-5, 2015.
The PanAm torch relay should arrive at around 7pm. The nearby route includes Queen St. East, westbound from Fallingbrook to Woodbine; southbound on Woodbine; westbound on Lake Shore Blvd East to Coxwell Ave. I assume they will enter Woodbine Park somewhere along Coxwell. (Updated July 5, 2015): I was right! And in the right place to see Emmanuel carry the torch.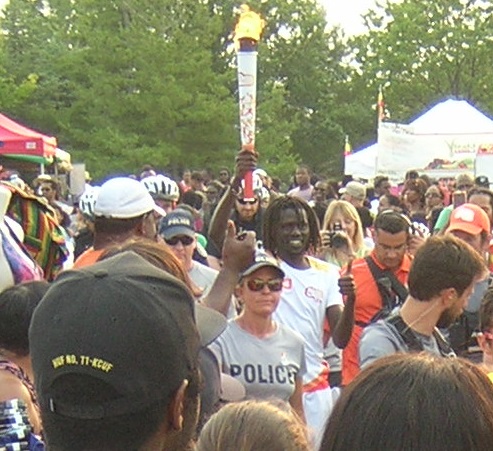 More details about this weekend's PanAm torch appearances are found in this National Post article, "Pan Am torch relay, street festivals to cause road closures in Toronto over the weekend" by Ishmael Daro.
The official AfroFest web site has more information, too.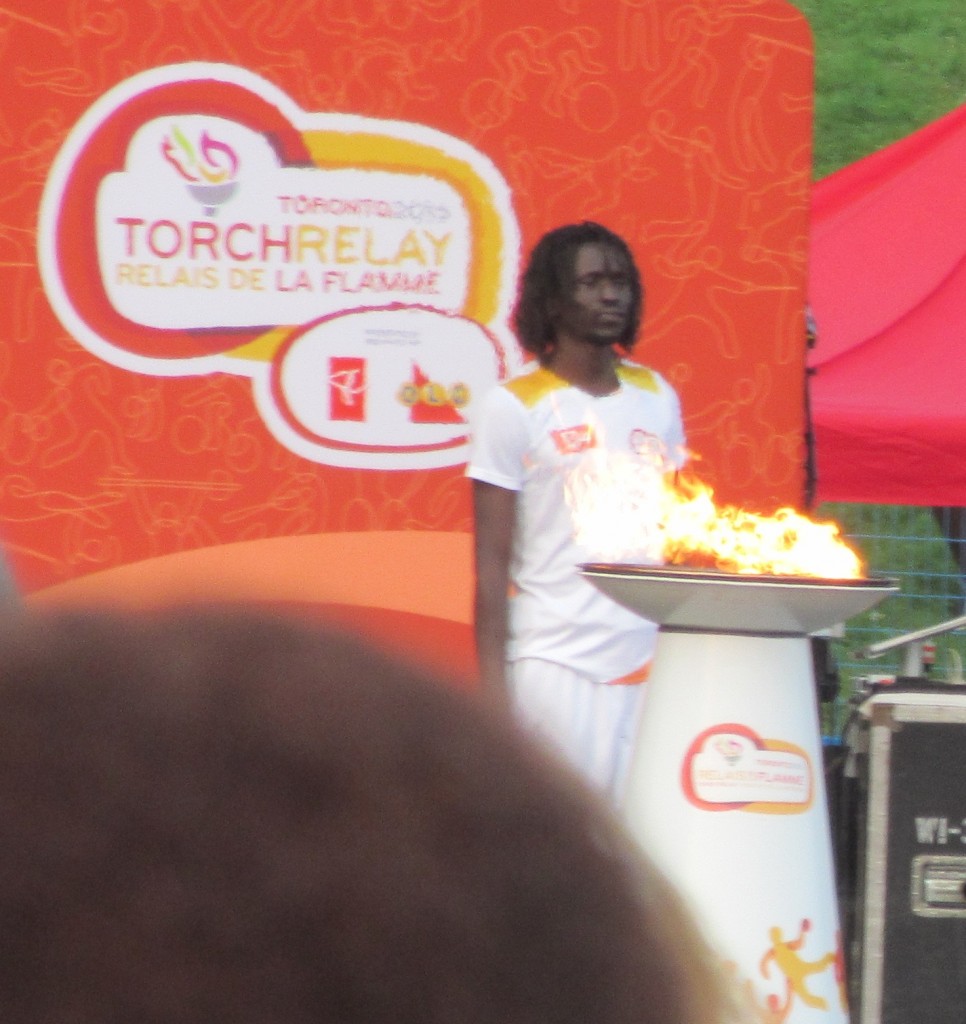 Looking for More Annual Events or a Holiday in Toronto Canada?
My blog tracks many of the annual Toronto events that I find interesting, free or frugal.
Disclaimer: DeHaan Services has no relationship to the organizer(s); I am not reimbursed for writing this article. However, DeHaan Services does write web site or advertising copy for clients. Our skills are demonstrated in online articles in Decoded Science, Decoded Pregnancy and other online sites. That's why DeHaan Services highlights those online articles on this site.
Click the "Toronto Events" category at the bottom of the left-hand column for recent articles in this category. Thanks!
Thanks for reading about the annual Afrofest event in Toronto, with its connection to the TO2015 PanAm torch relay.