Another annual Toronto event includes a free Canada Day fireworks display in one of the parks. Ashbridges Bay, in Toronto's eastern Beaches area, is a popular spot.
I'd watched the celebrations for "Canada Day at the East York Parade and Stan Wadlow Park" in the morning and early afternoon, and could have stayed in that park for fireworks.
The 2015 Canada Day Fireworks Display at Ashbridges Bay
I'd left the camera in "daytime scene" mode rather than "night scene", to capture the streaks of the fireworks. Many looked good "in camera", but these images don't show quite what I remember as crisp and clear dots of light.
Here's an image from a fairly early point in the show: two simultaneous yellow fireworks bursts as the previous flare was fading.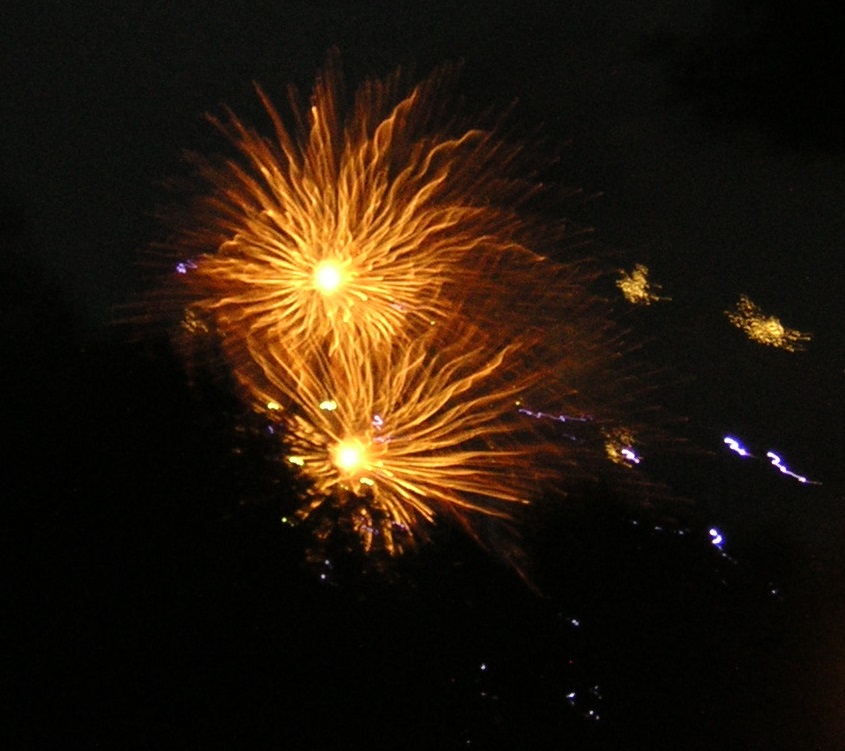 This image captures the streamers falling from the sky after an initial burst. There is still a bit of reddish smoke from previous bursts.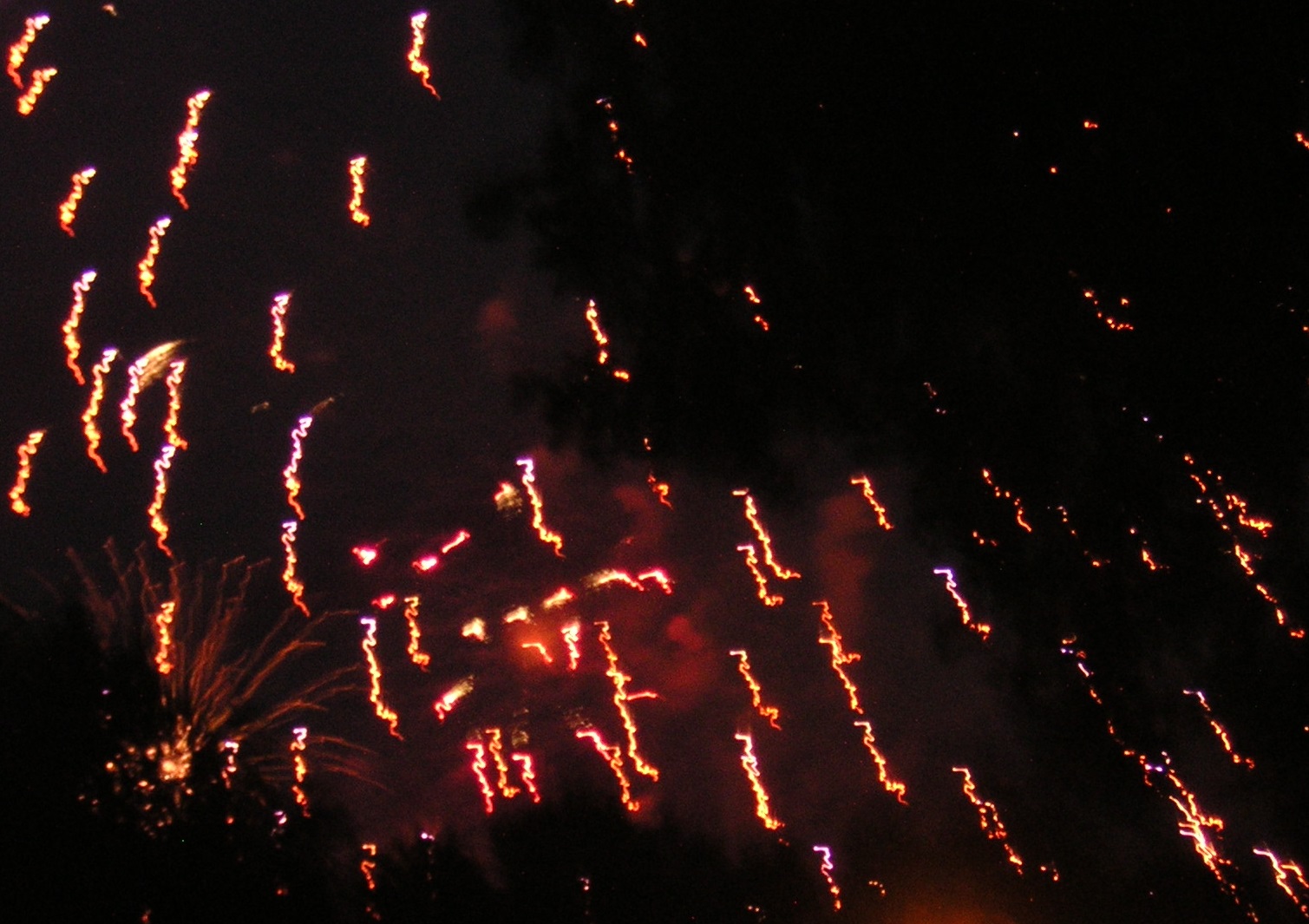 A new firework flared from the left side of the photo, illuminating the dust left from earlier explosions.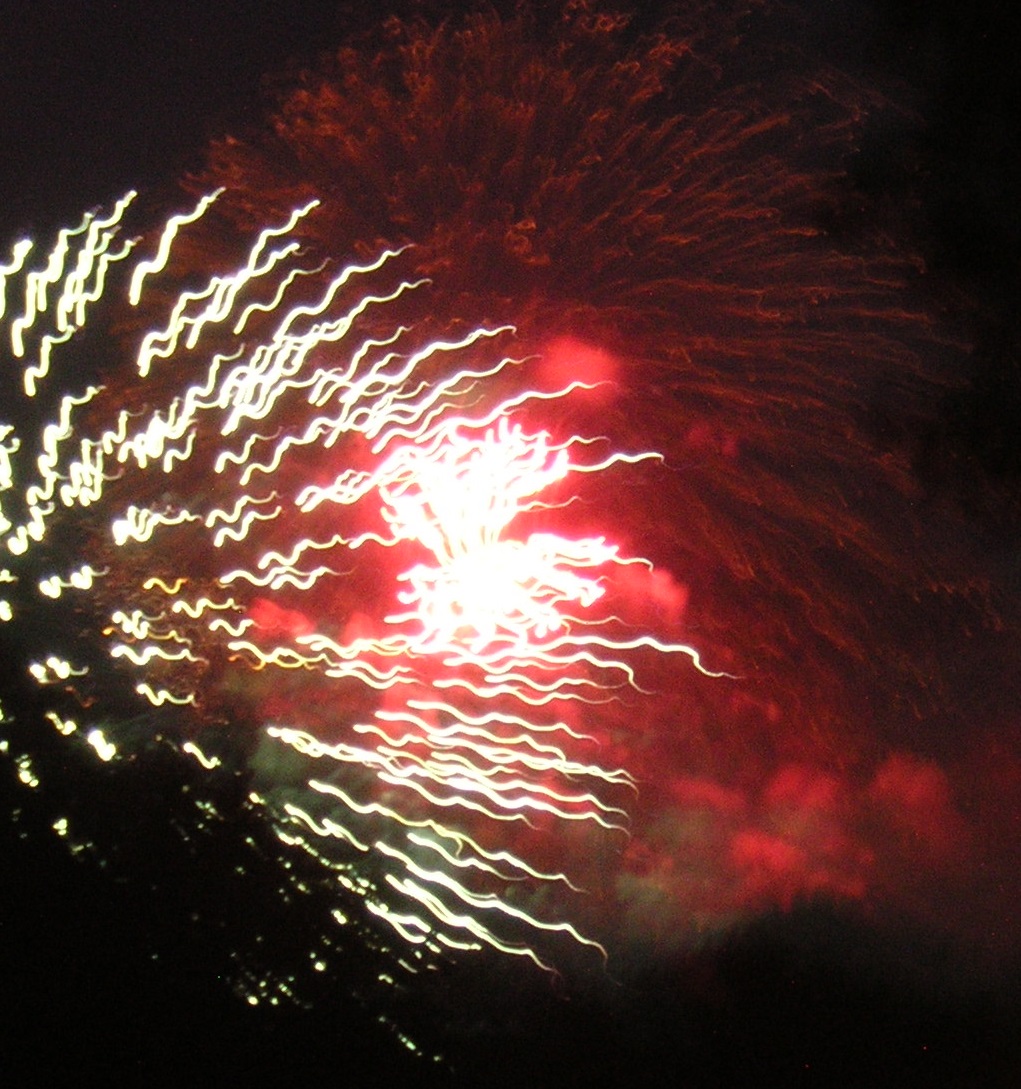 I was pleased that the camera captured some green flares falling from the earlier burst, as a new rocket exploded towards the bottom-left of the image. While I was taking the photographs, the camera never really showed the green colours at all.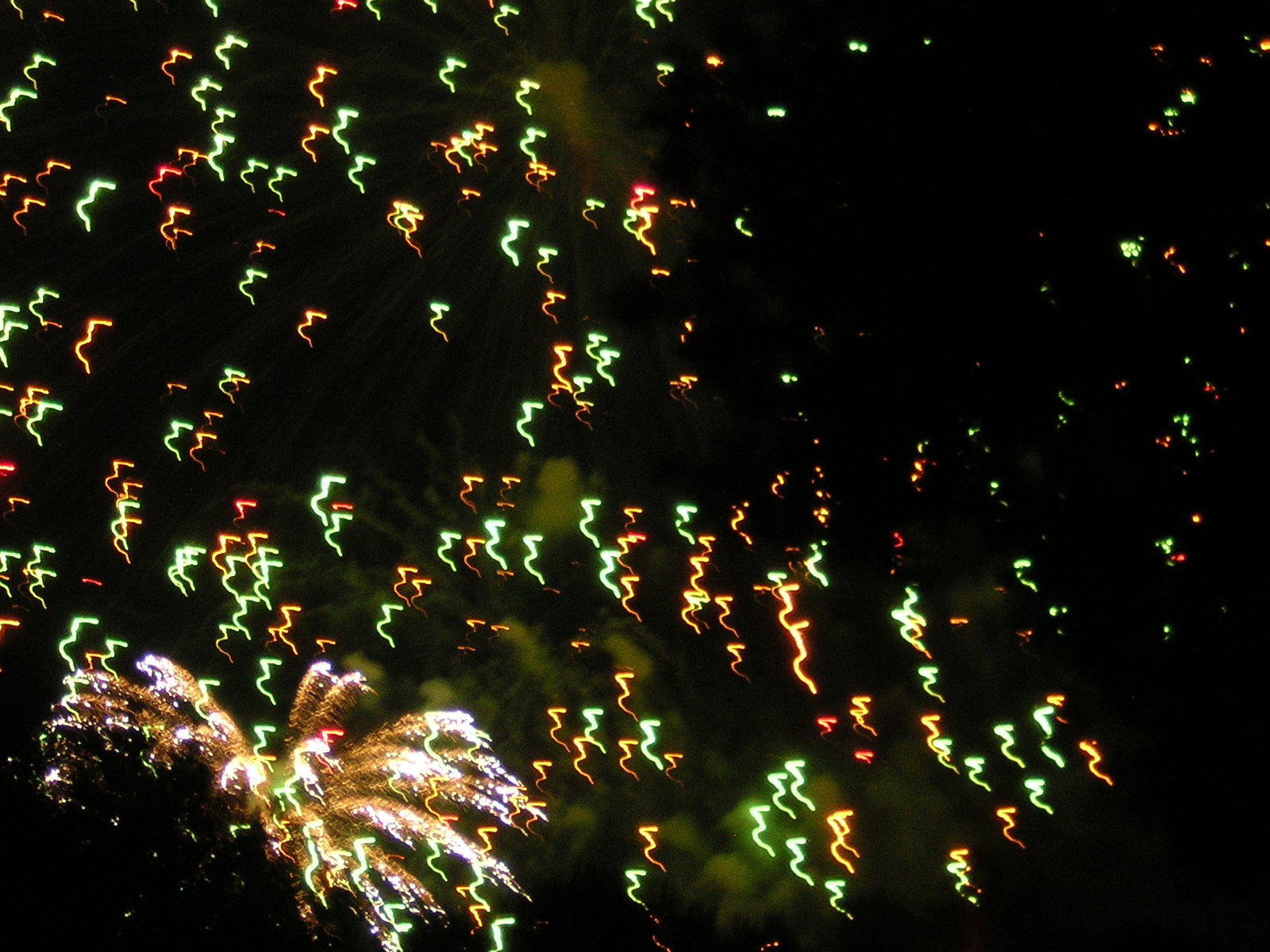 This red burst of fireworks came fairly late in the show.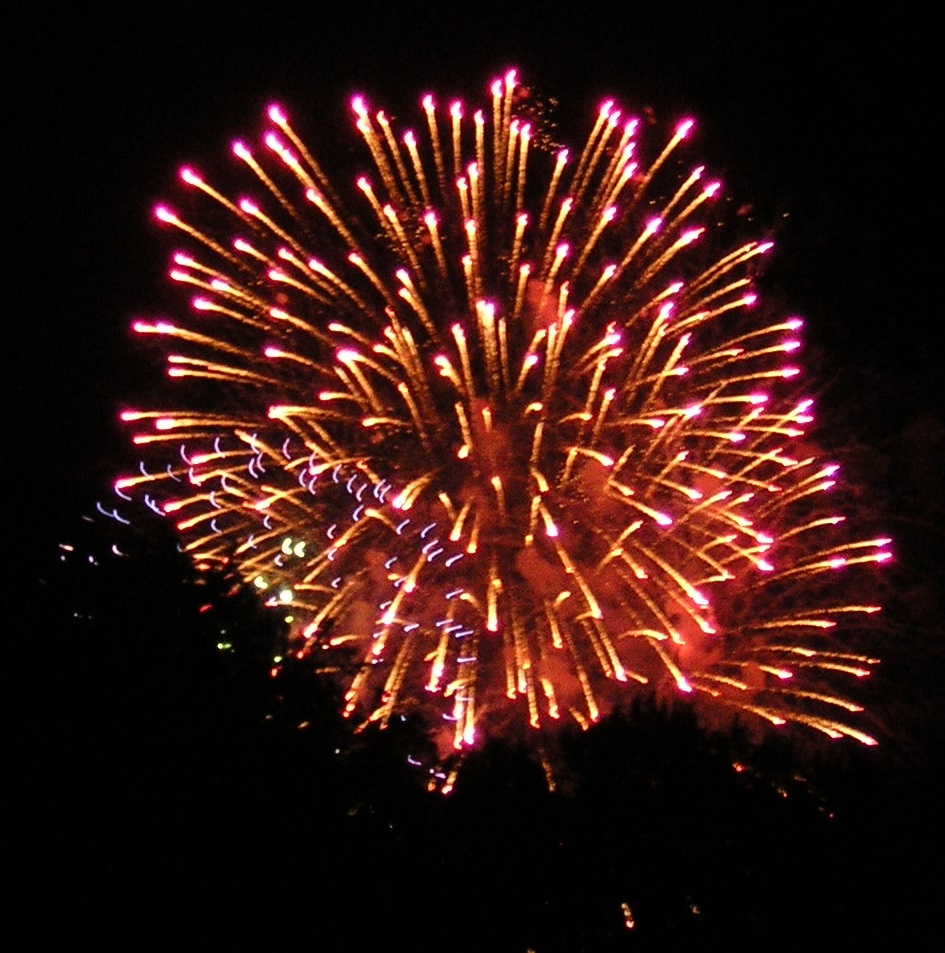 Multiple fireworks explosions signal the finale of the Canada Day display.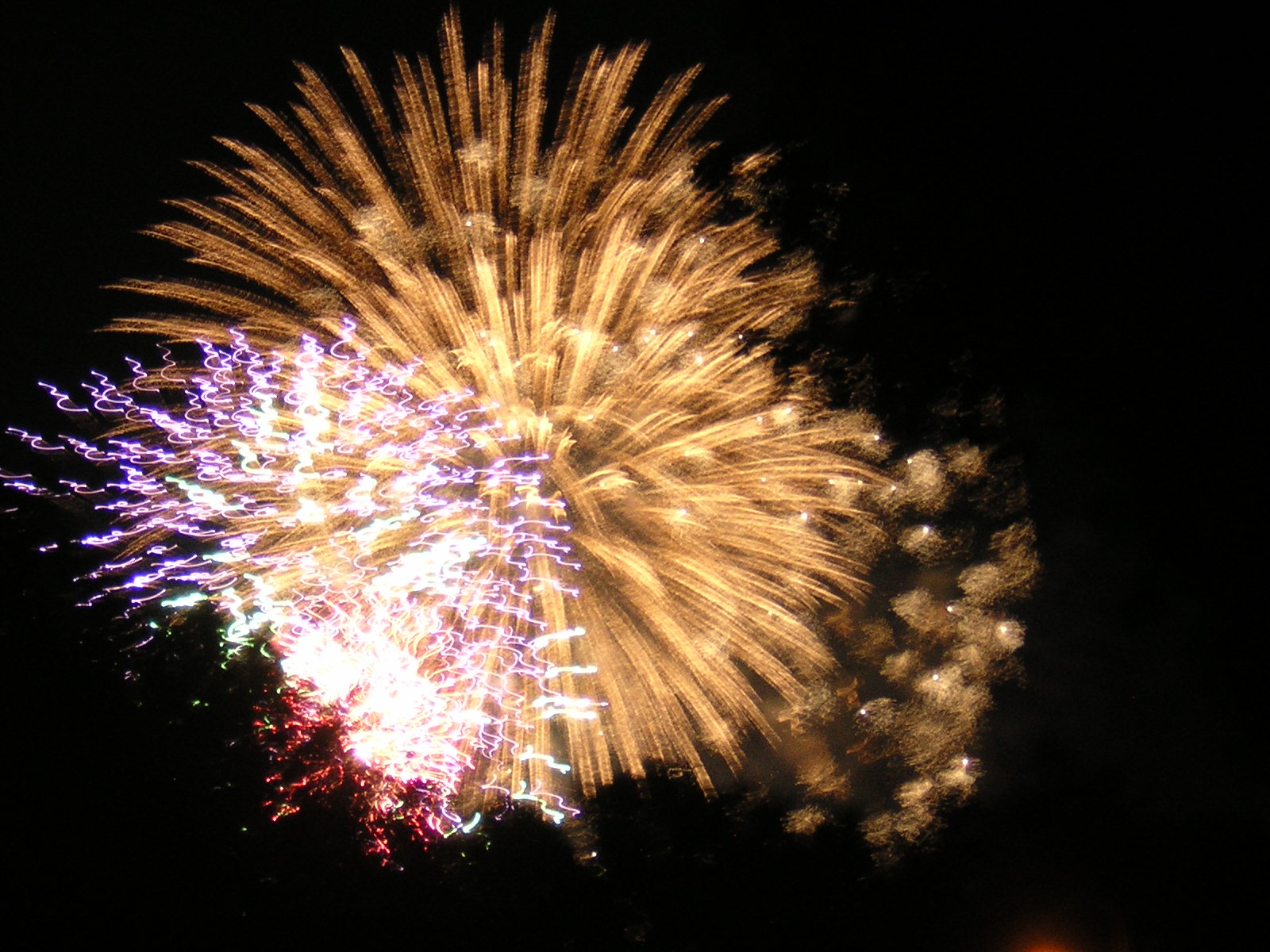 That rounded out the evening, and the day, of celebrating Canada Day in Toronto for 2015.
Looking for More Annual Events or a Holiday in Toronto Canada?
My blog tracks many of the annual Toronto events that I find interesting, free or frugal. If you were looking specifically for Canada Day fireworks, you should read "Official Canada Day Fireworks Displays in Toronto" or "Canada Day Fireworks and Festivals in the GTA for 2015". Or simply click the "Toronto Events" category at the bottom of the left-hand column for recent articles in this category. Thanks!
Disclaimer: DeHaan Services has no relationship to the organizer(s); I am not reimbursed for writing this article. However, DeHaan Services does write web site or advertising copy for clients. Our skills are demonstrated in online articles in Decoded Science, Decoded Pregnancy and other online sites. That's why DeHaan Services highlights those online articles on this site.
Thanks for reading about the 2015 Canada Day fireworks display in Toronto at Ashbridges Bay.