Here is one view of the 2015 Toronto Challenge charity run and walk – my own. I've run in this annual Toronto event in the early summer every year since 2001. Still, each year has it's own twist.
(Updated June 14, 2015): added the "After Running the 2015 Toronto Challenge 5Km" section below.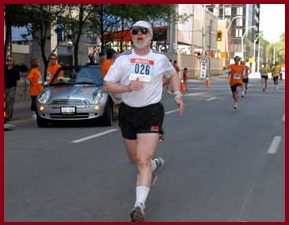 The Basics of the Toronto Challenge
Briefly, the Toronto Challenge is a charity event in support of many assisted-living facilities in Toronto. The people who benefit may be the elderly and frail, or those with developmental challenges.
Participants may choose to raise funds for any one of the organizations, so you can be very motivated for a specific not-for-profit agency.
The Toronto Challenge event includes a timed 5 kilometre race, a 5Km walk, and a 1Km walk. (To Americans, those distances are 3 miles, 3 miles, and 1,100 yards respectively).
One Surprise Before the 2015 Toronto Challenge
My surprise came when I registered through the online web site last Sunday. It happened to be the final hours for online registration, so I was quite lucky to catch that break. So I learned that online registration closes a week before the run.
In most previous years, I'd signed up in person at a Running Room store here in Toronto. I haven't been in the store recently, so this was my first online sign-up for the Toronto Challenge. (Not my first sign-up through the Running Room web site, however).
Oh yes… one year I registered in person at Metro Hall, just an hour before the race. That was fine, except that one must pre-register to get a T-shirt. They are good, long-lasting cotton T-shirts; definitely worth getting. I vowed never to miss pre-registration again.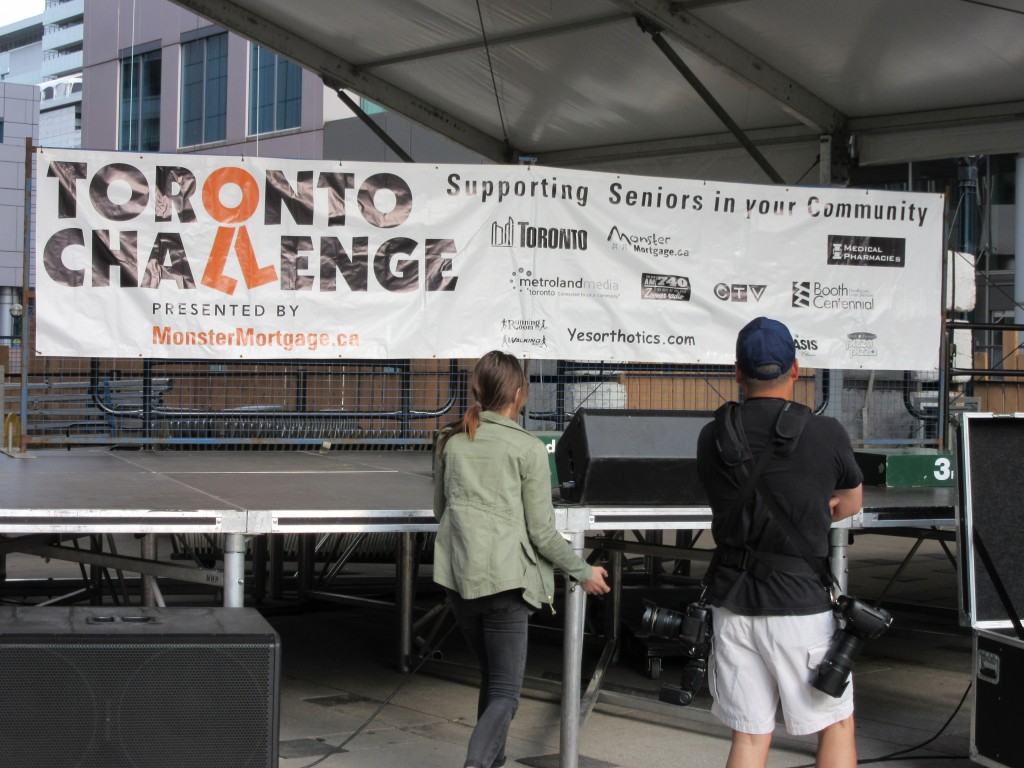 After Running the 2015 Toronto Challenge 5Km
My first really great moment was guiding one of the race volunteers to Metro Hall; it was her first time at the venue, and didn't know which way to go from Queen and University to get to King and Simcoe. Later she was handing out water at the half-way mark on the 5Km route.
This was the first Toronto Challenge morning that was cool and a bit rainy. Usually it's been really warm and sunny by 9:30am.
I beat the half-hour mark for the run; slower than usual, but consistent with how my training runs have gone this spring.
Gatorade, pizza, a banana and a juice box fueled me for the 7Km run home, at a slower recovery pace. I haven't been so glad to stop for red lights for years!
Once again, I was inspired and humbled to see that many of the participants also are the beneficiaries of this Toronto Challenge charity event. Seniors with limited energy or mobility, as well as developmentally challenged folk of different ages, take part in fund-raising and in the walk events (5Km and 1Km). When I headed home about an hour after the start of the race, I crossed the path of a few 1Km walkers – still going under their own power! – as well as a number of the 5Km walkers.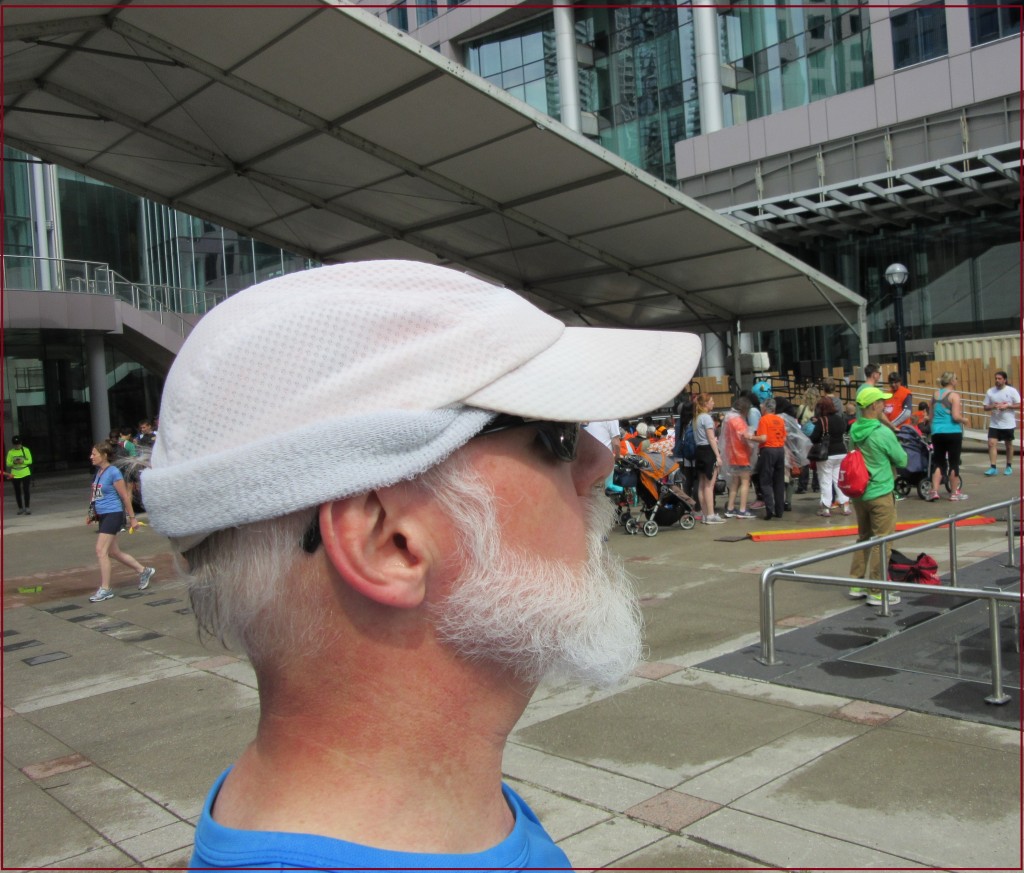 A Previous Article on the Toronto Challenge
I've written about the Toronto Challenge before, of course. I was surprised that the most recent article was "A Novel Route for the 2012 Toronto Challenge". That has most of the details: where to find Metro Hall, and the route so you could watch.
Well, I did update that blog post in 2013 and 2014; but it seems time for a new entry.
The Toronto Challenge still uses the 2012 route, mainly because Queen's Quay is still under construction, although it is nearly ready for the PanAm and ParaPan games in a few weeks. My guess is that we would return to the previous route next year.
Looking for More Annual Events or a Holiday in Toronto Canada?
My blog tracks many of the annual Toronto events that I find interesting, free or frugal.
The Toronto Challenge costs $20 ($22.50 online) to enter, but it supports a family of worthy causes in Toronto. With some free refreshments and a T-shirt, it's pretty good value for a Sunday morning.

Disclaimer: DeHaan Services has no relationship to the organizer(s); I am not reimbursed for writing this article. However, DeHaan Services does write web site or advertising copy for clients. Our skills are demonstrated in online articles in Decoded Science, Decoded Pregnancy and other online sites. That's why DeHaan Services highlights those online articles on this site.
Click the "Toronto Events" category at the bottom of the left-hand column for recent articles in this category. Thanks!
Thanks for reading about the 2015 Toronto Challenge charity event.