The St Patricks Day Parade in Toronto is an annual spring event, with a growing complement of road races. Here's your guide to the 2015 St Patricks Day Parade in Toronto along with two runs.
Of course, St. Patrick's Day actually falls on March 17; it's a tradition as Irish as shamrocks and good luck.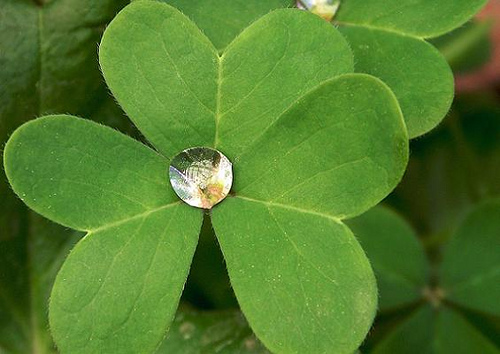 The 2015 St Patricks Day Parade in Toronto
On Sunday March 15, 2015, the annual Toronto St. Patricks Day Parade will begin at noon, immediately following the start of the inaugural Shamrock & Sneakers 4Km Fun Run.
This St Patricks Day Parade begins marching east on Bloor St. from St. George St. It heads south on Yonge St.; then turns west on Queen St.; to end at University Avenue.
The outgoing Toronto Chief of Police, Bill Blair, will serve as the Grand Marshall. The annual St Patricks Day Parade in Toronto is free to attend.
The parade's sponsor is the St. Patrick's Parade Society of Toronto.
The Shamrock & Sneakers 4Km Fun Run
2015 sees the first edition of the Shamrock & Sneakers 4Km Fun Run, in collaboration with the Cabbagetown Youth Centre. The run starts at noon and essentially leads the 2015 St Patricks Day Parade in Toronto. (The route is about three and a quarter kilometres by my reckoning on an online map, so you can certainly push your pace).
This is a charity race in support of the Cabbagetown Youth Centre.
The cost is $20/teen or $30/adult online; but free for children 12 & under!), or add $10 to register on race day from 10:30-11:30am. (Younger children are still free). Note that even the free children must register for this event; we all know that the race organizers have to
The run starts at noon and essentially leads the parade. Find details and registration links online at the official "Cabbagetown Youth St. Patrick's Day Run" page.
The Achilles St. Patrick's Day Run in Toronto
The Achilles St. Patrick's Day Run is another annual spring Toronto event, and supports the Achilles Canada charity which provides sports opportunities for physically challenged people. Pre-register online through the official "Achilles St. Patrick's Day Run" web page.
You should register before midnight on Monday March 9; or right now, since the Achilles 5K in Toronto has been a sell-out for the last decade!
Pick up race kits from Thursday through Saturday at the Leon's Furniture store on Bremner Blvd.; you cannot get your kit on Sunday morning.
The race route runs west along Bremner, north on Spadina Ave., west on Wellington, turns around at Yonge St. and returns the same way. The run starts at 10:30am. Eager spectators could take in both this Achilles St Patrick's Day Run as well as the St Patrick Parade's finish on Queen St. West, just a few blocks north.
The 2015 Ontario March Break Includes St Patricks Day
Ontario's Ministry of Education sets the March Break schedule; by happy chance St. Patrick's Day is in the middle of spring break 2015. Check my recent "Enjoy a Frugal Toronto March Break 2015" for inexpensive family activities from the March 14-15 weekend, through March Break 2015, and on through the following weekend.
Are There Irish Pubs in Toronto for Saint Patrick's Day Celebrations?
(Added March 2, 2015) I once started an article listing Irish pubs in Toronto. That required dividing the city into five zones, (NE, NW, SE, SW and downtown) simply to avoid making a single huge list. Even so, the number of restaurants in Toronto boasting of their Irish heritage made this  an infeasible recreational project to maintain, even for people wanting to celebrate St. Paddy's Day in Toronto with green beer and Gaelic music.
You might not see an ad on this page for an Irish restaurant in Toronto, but that's okay. Fire up your search engine, paste in "best Irish pub in Toronto", and prepare for a million hits. Hmmm, maybe add in your neighbourhood ("downtown Toronto Irish pub") or a street name. There, you've found something… or a million somethings. I'd suggest going to a local Irish alehouse for a frugal taxi ride home.
Proper Irish Attire for St. Patrick's Day: A Kelly Green Hoodie
(Added Aug. 1, 2015). Online retailer Ice Jerseys offers kelly green pullover hoodies that are perfect for St. Patricks' Day. The front has a white shamrock and the city's name. Here's a link to their hoodie for St. Patrick's Day in Toronto.
Three Kindle Books for Saint Patrick's Day
Amazon's Kindle books cover a range of topics for Saint Patrick's Day. This list shows Amazon.ca links for Canadians (and adds the USA's Amazon.com link in brackets). This list is sorted by price, but they are all under $5 Canadian at press time.
Looking for More Annual Events or a Holiday in Toronto Canada?
You can find more annual events in Toronto for many weekends.
My blog notes many of the annual Toronto events that I find interesting, with the focus on free or frugal things to do in Toronto. I especially like to cover summer attractions and special events in Toronto Canada; but especially for Canadian holidays.
Disclaimer: DeHaan Services has no relationship to the organizer(s); I am not reimbursed for writing this article. (The site is monetized; buy something through an ad and I should earn a commission). However, DeHaan Services does write web site or advertising copy for clients. Our skills are demonstrated in online articles in Decoded Science and Decoded Pregnancy.
Click the "Toronto Events" category at the bottom of the right-hand column for recent articles by category.
Thanks for reading about the St Patricks Day 2015 Parade in Toronto.