My Decoded Science editor pointed out a CNN report listing two dozen major shootings in the USA, selected for having eight or more dead victims. She asked me to look for statistical trends.
With the assumption that CNN had reported all the shootings that qualified, my answer is in "Trending Statistics for Major Fatal US Shootings".
Then I asked myself whether Canada has a similar trend in major shootings.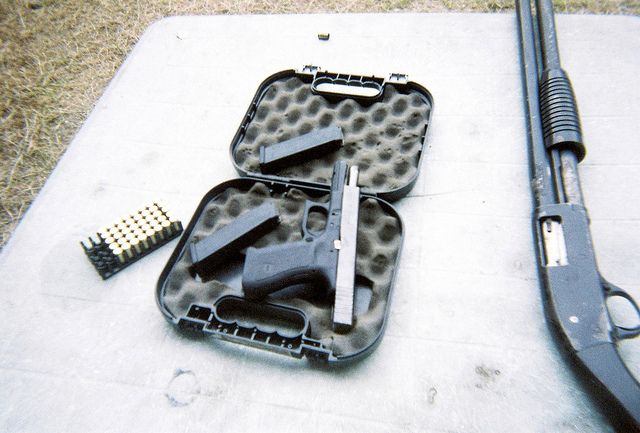 Major Shootings in Canada
It's a lot easier to look for statistical trends if someone else has done the primary research. In other words, we need data for the statistics.
The single mass shooting on Canadian soil that comes to mind is the l'Ecole polytechnique de Montreal massacre of Dec. 6, 1989. This event would have met the CNN criterion, since 14 women were died of gunshot wounds.
The "National day of remembrance pays tribute to victims of Montreal massacre" article points out why this comes to mind. Canada has set aside a day to remember it.
Two other school shootings followed in Montreal: at Concordia University on Aug. 24, 1992, which resulted in 4 deaths; and 1 death at Dawson College on Sept. 13, 2006. 19 others were injured but survived the Dawson College incident.
Certainly there have been other major shootings in Canada. Sometimes the victims are alleged to be gang members; others are innocent bystanders.
At the moment, I don't have enough data for a trend in Canada.
I'd appreciate a reader sending a link to a list of Canadian major shootings. Are they becoming more frequent? Are there more fatalities from year to year? More injured survivors?
Professional Writing by DeHaan Services
DeHaan Services writes web site or advertising copy for clients. Our skills are demonstrated in online articles in Decoded Science, Decoded Pregnancy, and DeHaan Fitness. That's why we highlight these online articles on this blog page.
To only see our Toronto events (for things to do in Toronto) or fitness articles, please click on the appropriate category in the "Categories" section at the bottom of the right-hand margin.
Thank you for reading my online articles about statistical trends on major shootings in the US (and not so many in Canada).