When is Chinese New Year in 2013? How does the Chinese lunar calendar work? How can I celebrate Chinese New Year in Toronto on a budget?
(Added Feb. 16, 2013): Be sure to read the "…Family Day" section below if you're still looking for ways to celebrate the Lunar New Year in Toronto.
When is Chinese New Year 2013? What is the Chinese Zodiac Sign?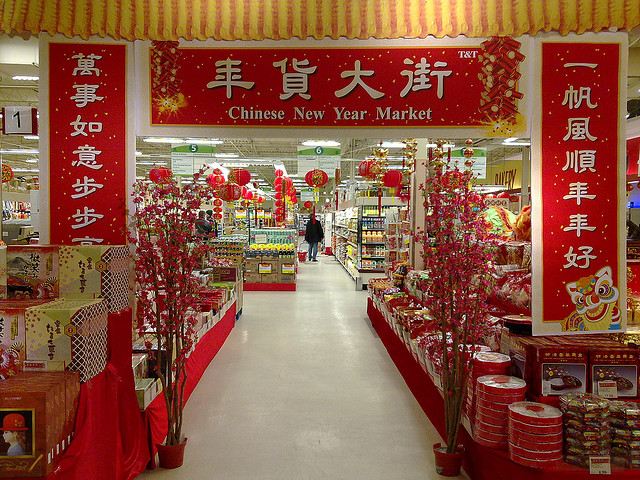 The 2013 Chinese New Year will be February 10; it starts the Chinese lunar year known as the Year of the Snake.
How Does the Chinese Lunar Calendar Work?
The lunar calendar is based on the phases of the moon. The Chinese lunar calendar also cycles through the Chinese zodiac, which associates a constellation with each lunar year. Where Western astrology links each of its zodiac sign's characteristics to people born during that month, the Chinese zodiac sign applies to everyone born during that Chinese lunar year.
The Gregorian calendar, which is used by most Western countries including all of North America, is a solar calendar.
I'd already discussed how lunar calendar dates drift across the Gregorian calendar in "Why Must Toronto Ask When is Diwali in 2012?".
Of course there are other calendars. My "Looking for an Orthodox Christmas in Toronto?"  explains why Orthodox Christians continue to use the Julian calendar for Christmas and Easter.
Kung Hay Fat Choy: Celebrate the Chinese Lunar New Year on a Budget
I'm sure you have favourite Chinese restaurants in Toronto to celebrate the 2013 Lunar New Year. Since it's one of the major holidays in China, you will want to celebrate the 2013 Chinese New Year in grand style.
However, there are several winter events in Toronto where you can enjoy 2013 Chinese New Year festivities on a tight budget. In fact, many of these are free; but do check the officials sites for details. (I cannot guarantee that these are annual Toronto winter events, but they're available in February 2013).
Start the Year of the Snake at the Scarborough Town Centre in Toronto
Celebrate Chinese New Year in Toronto one day early at Scarborough Town Centre on Sat. Feb. 9, 2013 from noon until 6pm. This event features thunder drums, dancing with lions and opportunities to win Lei Si Lucky Money. (Otherwise known as "lì xì red envelopes" or "Chinese red envelopes", these tokens express a wish for good fortune: both as "good luck" and "prosperity").
I would expect that you could stock up on your Chinese New Year party supplies while you're there.
The Scarborough Town Centre is on Borough Road between Brimley Road and McCowan Road, just south of Hwy 401. Transfer from the Bloor/Danforth subway to the Scarborough RT line, or either the 129 McCowan North or 21 Brimley bus to STC.
See "Kung Hay Fat Choy" (PDF) for more details.
Celebrate the 2013 Chinese New Year at the Lillian Smith Libary in Toronto
Step into "Chinese New Year Celebration at the Lillian Smith Public Library". Call ahead to register, then be at the Lillian Smith Library at 239 College Street (at Spadina) on Feb. 16, 2013 at 1pm. This free Chinese New Year celebration for children and adults runs from 2-4pm. It includes lion dancing, demonstrations, a Feng Shui presentation, and some free gifts "while quantities last".
CIBC LunarFest at HarbourFront in Toronto
"CIBC LunarFest" runs Feb. 8-10, 2013 from noon through 8pm at Harbourfront Centre, located at 235 Queens Quay West at York St. Their main theme seems to be exploring the jungle.
Feel free to follow the City of Toronto's link to the official LunarFest site, which receives my first nomination for annoying web site of the year. However, LunarFest does say that it began with the 2010 Winter Olympics in Vancouver; this year's theme is "Lantern Jungle".
Send Lunar New Year Greetings
It's also a tradition to send Chinese New Year greeting cards to family and friends. It might be a bit late to mail physical paper Lunar New Year cards this year, but consider e-cards.
You can send Lunar New Year greetings by creating your own personalized e-cards to your online friends. "Create Easy Animations and E-cards – Made in Minutes, Remembered for a Lifetime!" tells how to make e-cards. Use the Amazon Prime program to borrow this book onto Kindle for free; but they also show a retail sales price. 7 reviews give it an combined rating of 4.9 out of 5.
While they aren't quite the same as physical Chinese New Year cards, these e-cards do express your feelings creatively.
Extend your Chinese New Year in Toronto at a Family Day Event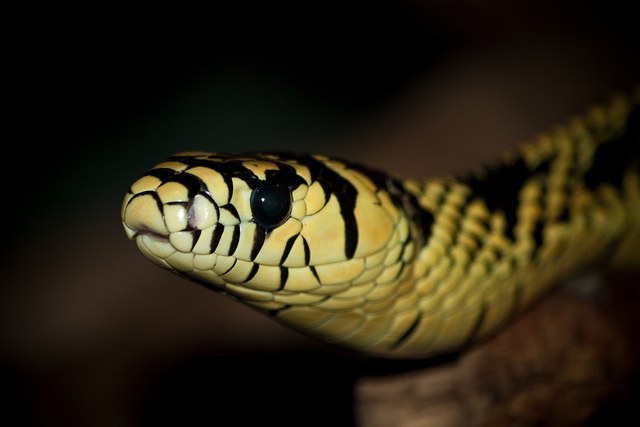 (Added Feb. 16, 2013): Since you're reading this article well after the Lunar New Year, try using Family Day in Toronto events to mark the celebration. I've just updated that article with more free or frugal activities in Toronto, including a dog show and skating. (The linked page about free skating covers other GTA and Ontario cities, so it's worth noting even if you're not in Toronto).
Although the Metro Toronto Zoo had a special admissions price for St. Valentine's Day, it's one of the best places to see snakes in Toronto. For one example, Central and South America is home to the Tiger Rat Snake.
Looking for More Annual Toronto Events?
Check the "annual events" or "Toronto events" categories toward the end of the left-hand menu for other fascinating, free or frugal annual events in Toronto.
Disclaimer: DeHaan Services has no relationship to the organizer(s); I am not reimbursed for writing this article. However, DeHaan Services does write web site or advertising copy for clients. Our skills are demonstrated in online articles in Decoded Science and other web sites. That's why DeHaan Services highlight these online articles on this blog page.
Thanks for reading about celebrating Chinese New Year in 2013 on a budget in Toronto.