Toronto citizens have just a few weeks to learn about and respond to the OLG proposal to build a casino in Toronto.
Residents in central Toronto have the first opportunity on January 9; sorry for the short notice.
When and where are the public consultations on the Toronto casino proposal? Where can you learn more about the OLG plans for casinos in the GTA? Are there web links for background information, or a page where you can give feedback online?
(This article is intended to be read without prejudice. It raises questions and concerns based on what the author found in online sources. Corrections will be published shortly after receipt, citing sources. Links were verified at the time of publication).
Public
Consultations

on the Toronto Casino Proposal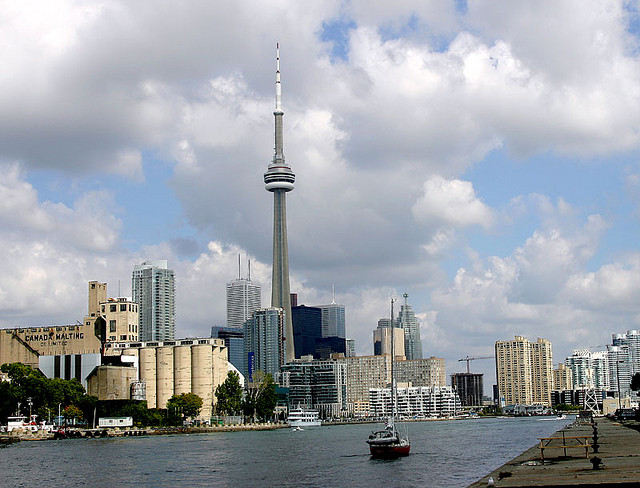 The dates, places and times for public consultations on the Toronto casino proposal are:
Wednesday January 9: City Hall Rotunda, Toronto City Hall, 100 Queen St. W, 6 to 9 PM
Saturday January 12: North York Memorial Hall, 5110 Yonge St., 1 to 4 PM
Monday January 14: Etobicoke Olympium Gymnasium, 590 Rathburn Rd., 6 to 9 PM
Thursday January 17: Scarborough Civic Centre Rotunda, 150 Borough Dr., 6 to 9 PM
Saturday January 19: Bluma Appel Salon at Reference Library, 789 Yonge St., 1 to 4 PM
That page does not indicate that anyone needs to pre-register, but I'd recommend contacting your City Councillor for more details.
(Updated Jan. 18, 2013): George Smitherman will host "Place Your Bets on Casino Toronto" on Feb. 19 at 7pm. The venue is the Revival restaurant at 789 College St. and Shaw, just east of Ossington. For those of us with short memories, Mr. Smitherman is a former politician and the current "panelist provocateur" for The Direct Engagement Show.
What are the OLG Plans for GTA Casinos?
What are some OLG gambling zones? What are the plans for zone C1?
Naming a Few OLG Gambling Zones
The OLG (Ontario Lottery and Gaming Corporation) divides the Province of Ontario into 29 zones. (Scroll halfway down the page, then click on the "Explore…"/"Choose a…" drop-down menu).
This City of Toronto information page names zones C1 and C2 as GTA zones of interest. C1 includes several potential sites in downtown Toronto, and also an area in the City of Vaughan, which seems to include both Markham and Richmond Hill.
The C2 area might include the existing Woodbine Racetrack facility, but includes Peel Region (Mississauga, etc.) and York Region.
Personally, I suspect that C3 (Pickering) might also count as GTA (Greater Toronto Area). Incidently, C4 includes Milton and Georgetown.
Hamilton is the OLG's Active SW9 Zone
(Added this section on Jan. 14, 2013): Pardon me for not noticing this earlier, but zone SW9 ("South-West 9") covers Hamilton, Burlington and Ancaster. According to recent news sources, the OLG and/or Hamilton business interests are pursuing a similar process of consultation in Hamilton to build a casino there with up to 1,200 slot machines. It's not immediately clear whether this would include the 801 slots at Flamboro Race Track. The OLG presentation for Hamilton (PDF) explains the host funding model pays a declining scale from 5% to 0.5% of slots revenue. (If I understand correctly, that's the hosting fee formula which the OLG wants to implement throughout the province. The 0.5% rate kicks in once slots generate over $300 million revenue annually). Back in November, the date for that report, the OLG estimated that Hamilton would receive about $5.1 million per year with a new casino, up about 10%. My comments are:
Going from 800 to 1,200 slot machines increases capacity by 50% (12-8/8 = 4/8 = 0.5).
Hosting fees would only increase by 10%. I expect that's due to the change in the formula, rather than the increased number of slot machines and, I assume, a similar increase in revenue.
Based on the formula, a $5 million hosting fee requires slot revenue of $118 million. (5% for the first $65 million, then 3% through the $200 million mark).
So currently the 801 OLG slots at Flamboro earn some $118 million per year; or $147,315 per slot machine per year.
If the proposed Toronto casino were to earn $1.25 billion/year so it can pay $50 million in hosting fees, then those 3,500 slot machines would have to earn $357,142 each.
Focus on OLG Zone C1 in Toronto
Both zones C1 and C2 identify several potential sites for a casino facility.
Most of this article will focus on the central Toronto C1 zone, neglecting the City of Vaughan. My apologies to those with interests elsewhere.
I have a concern with the first map in the page noted above; it draws an additional C1 zone around the intersection of the 427 and QEW. (This is copied directly from the Ernst & Young PDF, page 104). However, I did not notice any discussion of that site in the rest of the documentation. Perhaps the map is in error; perhaps other documentation identifies it as zone C2 (but I didn't notice it); or maybe I missed the documentation. Please e-mail me know if you learn anything.
According to the text on that page, the central Toronto C1 zone includes three sites:
Downtown site: "The downtown area is bounded by Spadina Avenue, King Street, Jarvis Street and Queens Quay Boulevard".
Exhibition Place site: "Exhibition Place is situated between the Gardiner Expressway, Lake Shore Boulevard, Dufferin Street and Strachan Avenue, just north of Lake Ontario".
Port Lands site: "The Port Lands encompass approximately 880 acres of land located south of the Don Valley and Gardiner/Lake Shore, east of the downtown core".
Although I strongly prefer to keep the Port Lands as fully available for biking and running as possible, this article will not discuss that site any further.
Exhibition Place is, of course, home to the CNE (Canadian National Exhibition) and already has a number of "heritage structures". It's pretty crowded during the 3-week CNE fair, but I can't speak to how busy it remains for the other 49 weeks of the year. I have trouble imagining how one would build a major casino facility among the existing buildings, and still leave room for rides, the midway, and crowds of people during "the Ex". (On page 21 of their PDF report, Ernst & Young noted that the CNE holds a temporary casino. One might wonder how CNE revenues would be affected by a permanent casino in central Toronto).
My main focus will be the "downtown" site. This already includes the railway tracks, "from Queen's Quay to King Street", Union Station, all the TD bank towers, the St.Lawrence Market, the Rogers Centre and the Air Canada Centre. I'm not a city planner, but would ask whether the OLG plans to build over the railways, with an east-west subway and automobile expressway on the bottom levels?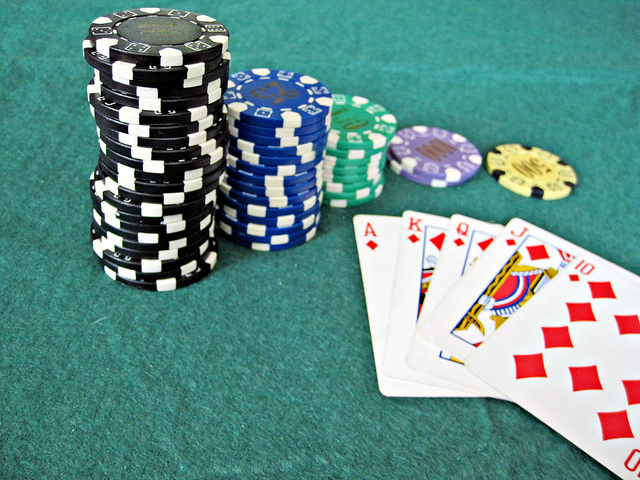 More Background
Information

about the OLG Proposal

More background information is important, so here are my comments and some of the pages I checked.
An Integrated Entertainment Complex versus a Stand-Alone Casino
A Stand-Alone Casino (or "SAC", if I may be so bold) strictly houses a gambling facility or gaming house.
The OLG would prefer an Integrated Casino Facility, called an "Integrated Entertainment Complex ("IEC", by your leave), with hotel and hospitality, restaurant, and theatrical entertainment. I may have read that a spa or fitness centre might be included, but cannot verify that memory at this time.
An IEC would generate higher gross revenues, although it's not clear to me that it would be more profitable per guest-hour or work-hour. (In other words, would an SAC make higher profits per hour because punters lose money more quickly while gambling than while eating, sleeping or watching a musical revue? Do croupiers make more profit for the casino in an hour than would ushers and chefs? I don't know).
The Ernst & Young Analysis for Ongoing Operations in Toronto Zone C1
This section deals with central Toronto zone C1.
Ernst & Young reported that, on an ongoing basis, an IEC might generated "increased activity of $640,000,000 annually" while an SAC would represent "increased activity of $315,000,000 annually" in zone C1. This is "economic activity", which may mean the number of dollars spent on gambling (plus hospitality and entertainment).
Currently OLG "conducts and manages 24 gaming venues" including "6 OLG Casinos, and 4 OLG Resort Casinos" across the province of Ontario.
Toronto residents and City Council should also consider "OLG hosting fees". Ernst & Young estimated that OLG would pay $66-168,000,000 annually to the City of Toronto as hosting fees. OLG's estimate is $50-100,000,000. That's an interesting discrepancy, which I believe was noticed in the media already.
I don't remember seeing the media mention "City Land Sale or Lease". Ernst & Young estimated this as anywhere from zero to $250,000,000, which may be a one-time sale. Why does the OLG consider this "not applicable"?
A new Toronto casino might "generate additional property taxes" of $10-27,000,000, according to Ernst and Young. It is not at all clear why the OLG's estimate is "Not applicable". Did they not consider property taxes? Does the OLG expect to avoid paying property taxes?
Let's consider some recent developments, or lack thereof, regarding property taxes at the Woodbine racetrack.
I would naively assume that any development of similar scope should generate similar property tax revenues, assuming there are no sweetheart deals and incentives such as were proposed for "Woodbine Live!" a few years ago. (See "Woodbine's biggest gamble" (Michael Posner, the Globe and Mail, July 23, 2010). (By the way: "City Offers Update On 'Woodbine Live!", dated May 8, 2012, stated "An article by the Toronto Star Monday evening explained that as of April 19, 2012 developers of the Woodbine Live! expansion had yet to apply for building permits…the project is running the risk of not reaching construction and employment targets which would allow the expansion to be eligible for $120 million in tax breaks over the next 20 years").
One might read the whole Ernst & Young report in PDF form. Whether SAC or IEC, section 2.0.1 expects to park 3,600 cars and to operate 3,500 to 4,500 slot machines, and 150 to 250 tables, with a total footprint of 10 to 28 acres. Page 9 "expects Toronto residents to comprise approximately 35% to 50% of the customer base of a GTA casino". I was unable to find an estimate of increased gambling by Torontonians due to the convenience of having a casino in the GTA; but one might suspect that the OLG wants that outcome in order to increase overall revenues. The final note in 2.0.3 states "casinos in close proximity…the so-called 'cannibalization' effect…would reduce the Gaming Revenue…by Woodbine Racetrack by up to 30%…hosting fees…would be reduced". (This is the report with a map including a phantom C1 zone at the QEW and 427; see page 104. My smallest quibble is on page 142, where Woodbine Racetrack's gambling would be cannibalized by 20% but only shows about a 10% drop in gaming revenue).
The City of Toronto's Casino Consutation Information in PDF Form
Please read the PDF, "Toronto Casino Consultation…Guide".
Here I noticed that "The OLG is looking to expand gaming…and has identified 29 zones across Ontario in which they intend to offer a gaming venue".
Does that mean that the OLG has already decided to open a casino, whether SAC or IEC, in zone C1? What if both Toronto and Vaughan were to decline the opportunity?
Or would Torontonians be willing to forego the opportunity of gambling in the "416 area code" if casinos were available in Mississauga, Pickering or Milton?
Would a casino in Toronto be as profitable as predicted, if it has direct competition in those other municipalities?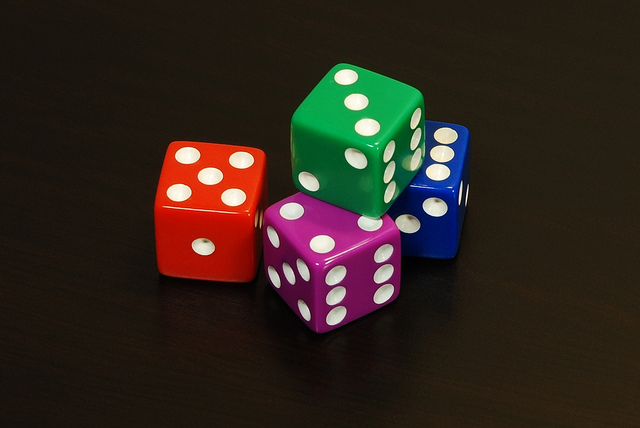 Other Concerns Raised by the City of Toronto
Toronto Public Health has stated its position in its PDF, "Gambling and Health".
May I highlight their note that, based on 2007/08 figures, an "estimated 11,000 people aged 18+..in the Greater Toronto Area" are "directly affected" by "the most severe form of problem gambling". An additional "129,000 people aged 18+…in the GTA…are considered at-risk gamblers".
The more general "Addressing Concerns and Maximizing Opportunities" also has sections on "Health" and "Social Concerns".
Where to Give Your Toronto Casino
Feedback

Online

The official, and secure HTTPS page, for giving online feedback about a gambling casino in Toronto is "Toronto Casino Consultation…Feedback Form".

This online form has 11 major questions.

Note that question 3 asks, "…If a new casino is established, please indicate which of the following are important to you". Of the 16 specific topics, some are obviously positive ("Employment opportunities") or obviously negative ("Public safety and social concerns").

My comment on Q3 is that one of my concerns is that a new integrated casino, with hotel facilities and theatrical entertainment, could compete unfairly with existing hotels and theatres by subsidizing those activities from gambling profits. So, how should I answer? Will "Entertainment…is very important" count in favour of an integrated facility?

Note that question 8 concerns the Woobine Racetrack. It "currently has…betting on horse races and gambling with slot machines".

According to "Future of historic Queen's Plate race uncertain" (Canadian Press via Globe and Mail on June 21, 2012), the future of horse racing at Woodbine is in doubt, because the OLG and/or the provincial government decided to eliminate the subsidy from slots gambling that kept the horses afloat. (Yes, that's a terribly mixed image).

My comments: First, that the slots at Woodbine seem to have contributed hugely to keeping horse racing alive at that venue. That's the basis for my contention that an integrated casino in downtown Toronto potentially could subsidize its hotel rooms and rock-n-roll revival bands into trouncing their competition unfairly.

Second, that OLG collaborations and subsidies are subject to change with little notice. Whether the potential changes at Woodbine (and, apparently, at other Ontario race tracks) were decided by the OLG or by the province, one need only ask the teachers' unions how much trust they put in the current Ontario government.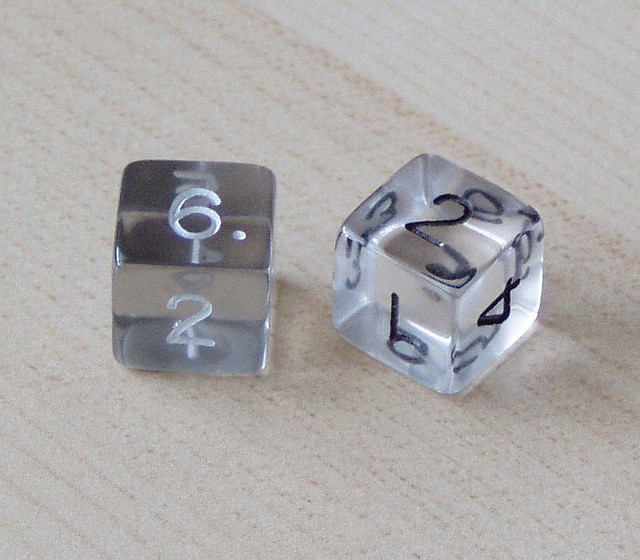 A Rallying Cry for Public Response to the OLG Proposal for a Casino in Toronto
Whether or not you care that the OLG's profits come directly from gamblers' losses, our minimal civic duty is to be informed and vocal about issues that will inevitably affect us all. How would a casino affect our city's revenue and expenses? Is a casino a good way to fill 10 to 28 acres of central Toronto?
Looking for Annual Toronto Events?
Check the "annual events" or "Toronto events" categories toward the end of the left-hand menu for other fascinating, free or frugal annual events in Toronto.
Disclaimer: DeHaan Services has no relationship to the organizer(s); I am not reimbursed for writing this article. However, DeHaan Services does write content or advertising copy for clients. Our skills are demonstrated in online articles in Decoded Science and other online sites. That's why DeHaan Services highlight these online articles on this blog page.