Does Toronto stand alone with its ban on disposable plastic bags for shopping?
No, Toronto is in good company, according to a well-researched infographic from LearnStuff.com who asked me to publish it. (Updated Oct. 11, 2015): the infographic is no longer available online.
(Updated Nov. 28, 2012): Toronto City Council voted 38-7 this morning, Nov. 28 2012, to postpone the ban on disposable plastic shopping bags. The current plan is to "revisit the discussion on the ban in June (2013) following public consultation".  For the moment, Toronto neither stands alone nor does it ban plastic bags.
Problems and Solutions for Disposable Plastic Bags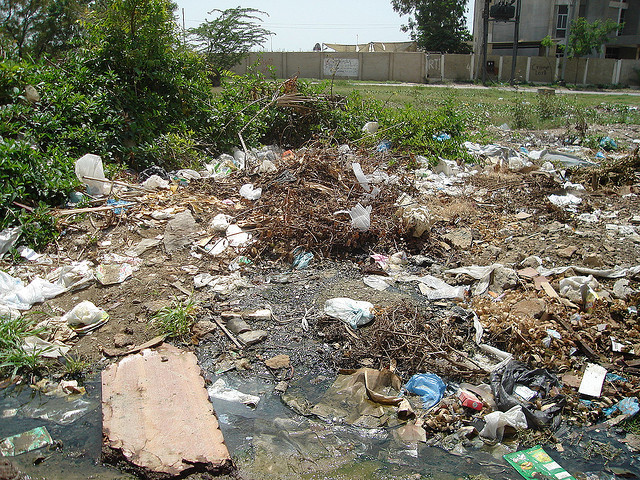 Major cities such as Washington DC imposed a shopping bag fee; others have banned their use altogether. Other Canadian cities might follow suit, if their provincial legislation gives them the appropriate authority. (Apparently this won't happen in BC without those changes, for example).
The problem is that the developed world, including Toronto, uses and throws away a huge number of plastic bags every day, week and year. The total amount clogs landfills and pollutes the oceans. We recycle very little of this plastic, but require petroleum as the feedstock to make new plastic bags. Although we don't often think that disposable plastic bags cause pollution, they do kill animals that try to eat them, and make it more difficult for plants to grow.
There is a limit to how often one can reuse a plastic shopping bag; eventually it gets a rip or tear. Recycling plastic bags could be one answer, but we haven't demonstrated much success.
It's easy to protect our environment by buying multi-use or reusable plastic bags; they are strong and sturdy, having served our household well for several years. It's easy to buy reusable plastic shopping bags in many stores in Toronto.
Toronto's ban on plastic bags is a current controversy; see  "Plastics group suing city over bag ban" (by David Rider of the Toronto Star on Nov. 20, 2012) with its own back links.
I don't normally comment on political issues; but although this infographic's focus is largely on the USA, it makes an important environmental point. I'd like to consider this article  about the plastic bag ban in Toronto as a public service announcement.
LearnStuff's original article is also gone.
(Updated Feb. 22, 2013): Read about a related topic in "What is Climate Change Doing to the Earth, per LearnStuff", with their latest infographic.
DeHaan Services writes web site or advertising copy for clients. Our skills are demonstrated in online articles in Decoded Science, as well as other web sites. That's why we highlight these online articles on this blog page.
Abe's Market.com sells natural foods and environmentally-friendly products to mainland Americans through their online store.
To only see our Toronto events or fitness articles, please click on the appropriate category in the "Categories" section at the bottom of the right-hand margin.
Thank you for reading this article and infographic about banning plastic bags in Toronto.