My latest article in my DeHaan Fitness blog, "Halloween Ideas for Healthy Eating with Pumpkin", makes two suggestions about actually eating some of the pumpkin that you'd carve into a Jack O'Lantern.
Pumpkin as a Healthy Hallowe'en Food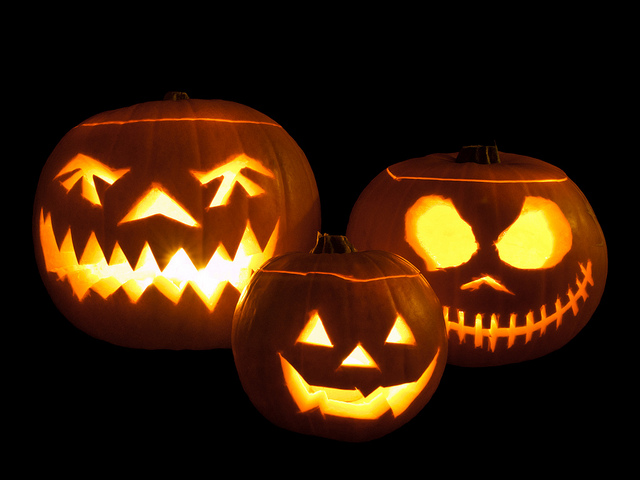 The focus of my article is that pumpkin is a healthy food, particularly due to the fibre that helps control blood sugar, and therefore reduces your likelihood of simply storing more fat. That would be the "trimmer body" aspect of eating pumpkin, especially as a vegetable side dish rather than the sweet filling of a pumpkin pie.
Remember that pumpkin seeds are also a healthy snack, available at most local groceries and some health food stores.
My article also links to a nutritionist's opinion piece.
Publicity for my Healthy Hallowe'en Ideas Article
In my Blog of Writing, "Pumpkin is a Healthy Hallowe'en Treat" provides a tasty writing tip.
Or just visit my DeHaan Fitness and Weight Control site for more weight loss tips and suggestions on how to improve your fitness.
Professional Writing by DeHaan Services
DeHaan Services writes web site or advertising copy for clients. Our skills are demonstrated in online articles in Decoded Science, and other online sites. That's why we highlight these online articles on this blog page.
To only see our Toronto events or fitness articles, please click on the appropriate category in the "Categories" section at the bottom of the right-hand margin.
Thank you for reading my article about pumpkin as part of a healthy diet.
Disclaimer: The information contained in this article is for educational purposes only and should not be used for diagnosis or to guide treatment without the opinion of a health professional. Any reader who is concerned about his or her health should contact a doctor for advice.
Click the "Toronto Events" category at the bottom of the right-hand column for recent articles on this topic. Thanks!