Do you blog using Weebly? That's where I have my Blog of Writing; but the Weebly platform differs from WordPress which supports this site. It has a few quirks, and needs a slightly different set of skills for efficient editing.
If you ever need to revise an old article on the Weebly platform, you want to read my "Weebly Tip #2: Edit Articles via the Weebly Archive".
Why Use the Weebly Archive to Find Old Articles?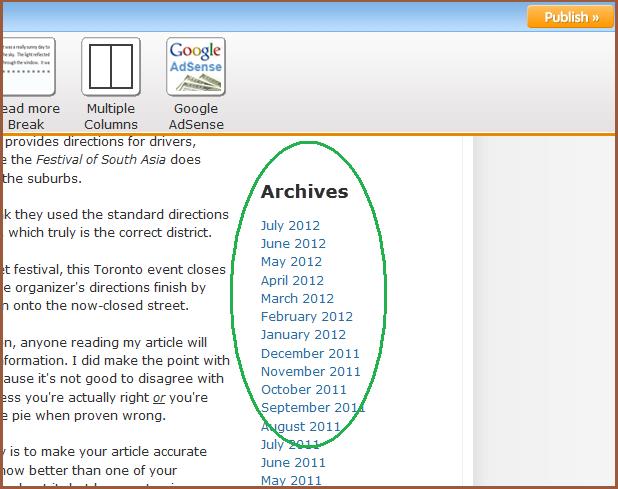 Weebly's editor shows a few articles in full; the author can then select and update one article. Without the archive, one must click a "previous" button many, many times to find the old blog post.
WordPress gives the author several choices. In the administrator's area, the author can go to a page that lists article titles. There are enough titles on one page that scrolling back is not too bad. However, the best alternative is for the author to find that page (through a search, or via a link from a directory). Once on the reader's version of the page, if the author is logged on the site, clicking "edit" allows revising the contents.
Publicity for this How-to Use Weebly Article
In my main Blog of Writing page, "How to Use Your Weebly Archive" includes a confidential writing tip.
Professional Writing by DeHaan Services
DeHaan Services writes content or advertising copy for clients. Our skills are demonstrated in online articles in Decoded Science, and other online sites. That's why we highlight these online articles on this blog page.
To only see our Toronto events or fitness articles, please click on the appropriate category in the "Categories" section at the bottom of the left-hand margin.
Thank you for reading this promotional article about my tip on using your Weebly archive to revise old blog posts.