While it's great to take images for my articles, sometimes the weather has to cooperate. Conditions were less than ideal for "Torontohenge Imperfect in 2012", as published today by Environmental Graffiti.
TorontoHenge has had Mixed Weather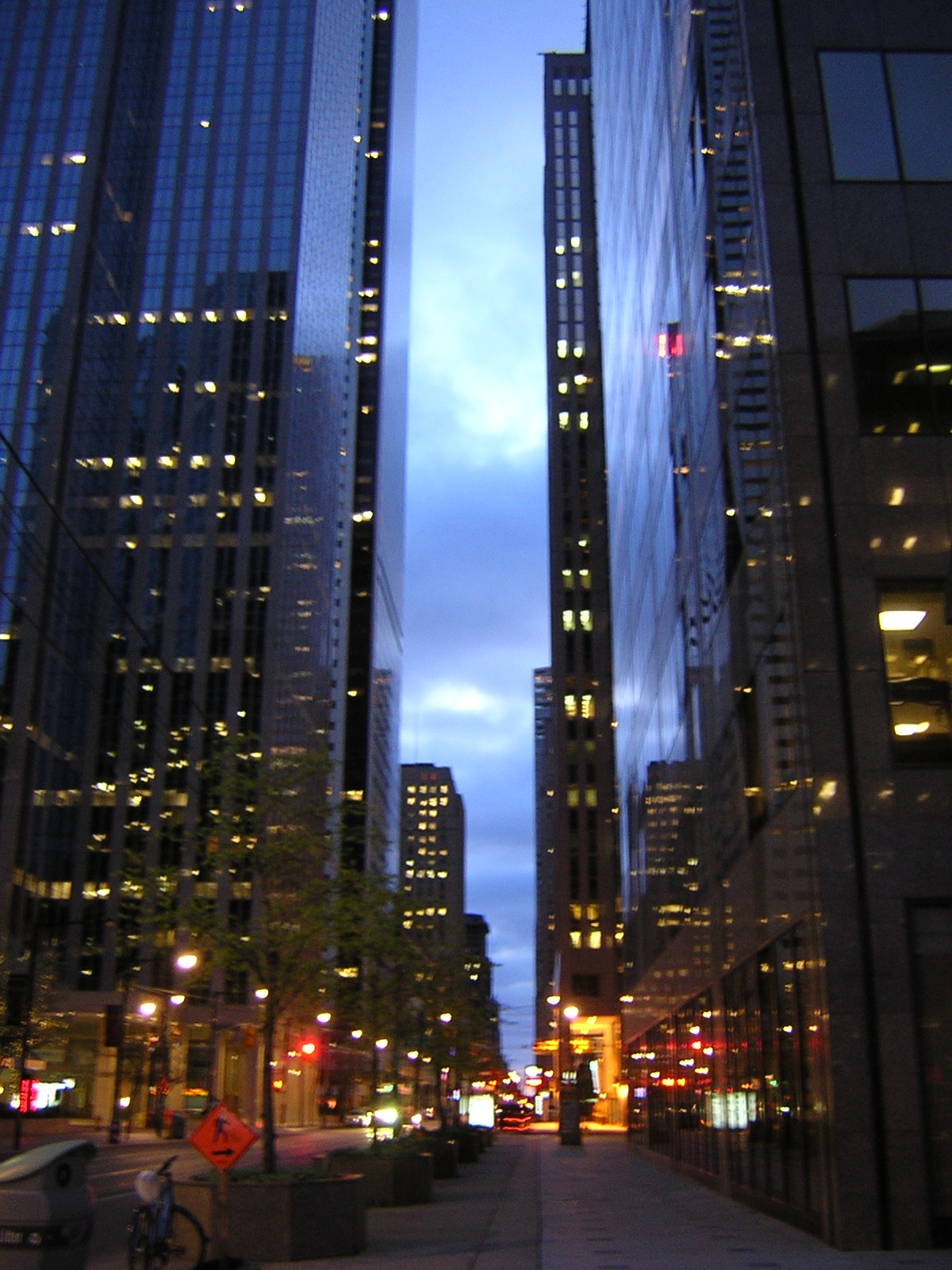 I wanted to follow-up "TorontoHenge: When City Grids Align with the Sun", which had great images of sunset but along a less exciting street.
In April, however, the pre-dawn clouds did  not clear away. Later pictures do show a red glow, but not the spectacular scarlet orb of the Sun along King Street.
Last October, the weather was perfect at sunset as seen along Gerrard Street in "TorontoHenge: When City Grids Align with the Sun".
Publicity for TorontoHenge
As always, I promote my article in my Xanga blog ("Making Use of a Poor TorontoHenge in April 2012"). In my Blog of Writing, "Preview of the April 2012 TorontoHenge" offers a free pair of writing tips.

Professional Writing by DeHaan Services
DeHaan Services writes web site or advertising copy for clients. Our skills are demonstrated in articles in Decoded Science, Environmental Graffiti, Squidoo and Suite 101. That's why we highlight articles on this blog page.
Thank you for reading about my disappointing TorontoHenge.