I finally added a new Wizzley page today. "Air, Table Salt and Water in a Home Experiment about Mars" describes a very simple home lab experiment.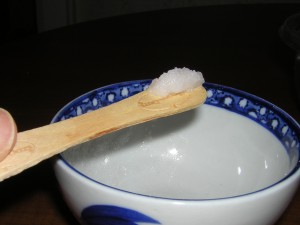 However, the article also presents a number of suggestions that can change a simple "proof of concept" experiment into a science project. How much extra work that would entail is entirely up to the experimenter!
You have to read the article to learn about the connection to Mars, the Red Planet.
In my Blog of Writing, "Preview of a Salt Experiment" both claims the copyright on my original images and also offers a writing tip at no additional expense.
Professional Writing by DeHaan Services
DeHaan Services writes web site or advertising copy for clients. Our skills are demonstrated in articles in Decoded Science, and other online sites. That's why we highlight articles on this blog page.
To only see our Toronto events or fitness, please click on the appropriate category in the "Categories" section at the bottom of the left-hand margin.
Thank you for reading about my Wizzley page for a home lab experiment using table salt and water.